ABC's World News and Classmate Bob Steele Pay Tribute to John McWethy '69
February 7, 2008
Also: John McWethy '69 Remembered as a "Hero" and "Terrific Journalist" by DePauw Friends; Jack McWethy Memorial Page
February 7, 2008, Greencastle, Ind. - A tribute to John McWethy, longtime national security correspondent for ABC News and 1969 graduate of DePauw University, ended tonight's edition of the network's World News with Charles Gibson. McWethy, who worked for ABC for nearly 25 years and received five national Emmy Awards for his coverage, was killed yesterday in a skiing accident in Colorado.

[Download Video: "A Tribute to John McWethy '69" - 1322kb] "Jack believed the most important word, the most powerful word in the English language, is 'why,' as he explained during a commencement address at his alma mater, DePauw University," noted Gibson in his narration to the piece. What followed was a video clip of the May 18, 2003 address in which McWethy told a crowd outside East College, "All institutions, all endeavors, all relationships are improved by a good scrubbing using the word 'why.' In democracy it is the question we must all
constantly be asking our government and our leaders. It is not unpatriotic to question the government; it is unpatriotic not to." (at right: McWethy delivering the 2003 commencement address; he received an honorary doctoral degree from DePauw a year earlier)
The story also noted McWethy's tough but fair reporting, and the respect he enjoyed among his colleagues and the newsmakers he often grilled.

[Download Video: "Colin Powell on McWethy" - 773kb] "So many of the powerful were there at Jack's retirement party. For they, like all of us, honored his honesty, his integrity," said Gibson.
"He was objective, he was diligent, he was dedicated, and above all, he wanted to make sure he got the story right for the American people," Gen. Colin Powell, former secretary of state, tells ABC. "He was a fantastic correspondent."
Over the course of his career, McWethy also received an Alfred I. duPont-Columbia Award and an Overseas Press Club Award. He was at the Pentagon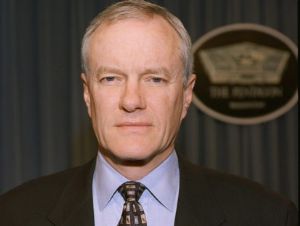 on September 11, 2001, and continued reporting live after a plane hit the building.
McWethy joined ABC News in 1979 from U.S. News and World Report, and he was named chief national security correspondent for ABC in 1984. His career began at Congressional Quarterly. McWethy retired from full-time reporting in 2003, but continued to file occasional stories for the network. Jack McWethy and his wife, Laurie Duncan '71, moved to Colorado last fall.

[Download Video: "Closing Thoughts" - 1911kb] "He would have been 61 this month," Charles Gibson told his viewers tonight. "He died so suddenly, so prematurely. And we are left to ask why." (at right: McWethy's senior picture from the 1969 Mirage)
In closing, the anchor displayed a picture of himself, McWethy and former ABC anchor David Hartman on a ski slope in Utah. "I treasure that day," Gibson said. "We all treasured the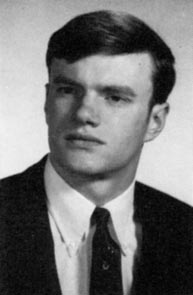 friendship of a truly fine man."
Learn more at ABC News.com.
"Jack McWethy was a journalist's journalist," writes Bob Steele, a fellow member of DePauw's Class of 1969, in an essay on his good friend. McWethy was "Skilled, savvy, smart. In fact he was exceptionally skilled, really savvy and one of the smartest people you'd ever meet," states Steele, the Nelson Poynter Scholar for Journalism Values at the Poynter Institute in Florida. "Jack's death breaks my heart. It also prompts me to remember how well he lived; how much he contributed; how much integrity he had."
ABC viewers saw a tough but fair journalist who remained "cool" and "professional" even as he reported from the Pentagon after a plane hit the building on September 11, 2001, writes Steele. "What the public didn't see was Jack mentoring students at DePauw University in Greencastle, Indiana, our alma mater. He would go back to campus to work with the next generation of journalists. Dressed in blue jeans and a flannel shirt, he would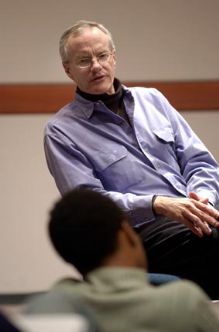 hunker down with the reporters and editors at the school newspaper and the radio station. About reporting. About interviewing. About storytelling. About ethics. Most importantly, Jack would ask them questions. Lots and lots of questions."
McWethy and Steele worked together on the student newspaper, The DePauw. "He was a top-notch editor-in-chief. He had ink in his blood. His dad was a fine journalist, and Jack had the instinct and the intellect to follow that same path. He also was mighty skeptical of authority. It was the late 60s and college students across the land were dubious and doubting of those in power. Jack challenged the fraternity system that was so dominant on our campus. He challenged the university president and his policies. He protested against the Vietnam War. Jack spoke with conviction and commitment. He had principles. He had integrity."
Steele notes that McWethy maintained that spirit throughout his professional career, first at U.S. News & World Report and then ABC News, which he joined in 1979. "As a journalist, Jack McWethy was passionate about the journalistic responsibility of 'holding the powerful accountable.' He had no hubris. He was not arrogant. He practiced serious, substantive journalism. He was ethical and excellent."
In his column, Bob Steele also offers a quote from John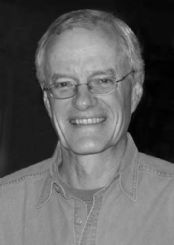 McWethy's 2003 commencement address at DePauw (video of which is embedded below), and other thoughts on the "legacy of a great journalist and a prince of a guy." He concludes, "There is profound sadness in losing Jack McWethy. He made a difference, a really big difference in all of our lives. "Jack McWethy had integrity."
Access the complete text at the Poynter Institute's Web site.
Steele is among several DePauw University alumni who remember their friend and mentor, John McWethy, in an article published in this morning's Denver Post. Access it by clicking here.
Memorial services are scheduled for 4:30 p.m. Monday, February 11, at the Unitarian Universalist Church of Boulder, and 11 a.m. Thursday, February 14, at the new Newseum, 555 Pennslvania Avenue NW at 6th Street, in Washington, D.C.
Back