Incoming Prof. Bob Steele '69 "is a Journalism Treasure": American Press Institute
February 12, 2008
Also: Bob Steele '69 Coming to DePauw as Pulliam Visiting Professor of Journalism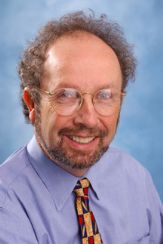 February 12, 2008, Greencastle, Ind. - "I hesitate to write about Bob Steele's accomplishments, because I don't want this to sound like a eulogy," writes the American Press Institute's Steve Buttry. The director of tailored programming at API, Buttry writes of yesterday's announcement that Steele, a 1969 DePauw graduate, will return to the University in the fall as Eugene S. Pulliam Visiting Professor of Journalism and scholar-in-residence at the Janet Prindle Institute for Ethics. "Bob's contributions to journalism -- specifically to the teaching and thinking about journalism ethics -- have been monumental and his semi-departure from Poynter seems like a time to take note of those accomplishments."
Steele is currently Nelson Poynter Scholar for Journalism Values and the Senior Faculty in Ethics at Florida's Poynter Institute and will continue working with the Institute after he assumes his duties at DePauw.
"Journalism is one of the most ethical pursuits in the world," Buttry asserts. "Not only do we hold ourselves to high standards, but we enforce those standards with great transparency and public verbal floggings of offenders. Still, we don't think enough about our ethical standards and how to make good ethical decisions. We think about those things a lot more -- and a lot more clearly -- though, than we did before Bob began teaching and writing about ethics for the Poynter Institute in 1989."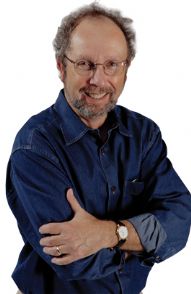 Buttry writes that he looks forward to working with Steele in the future, concluding, "But his departure from full-time status in the position where he made such a mark is noteworthy, so I wanted to note it. Bob's Guiding Principles start with this principle: 'Seek truth and report it as fully as possible.' In that vein, I'll conclude with this truth: Bob Steele is a journalism treasure."
Access the complete column, "Bob Steele: a source of guidance and clarity," at API's Web site.
The announcement of Bob Steele's return to DePauw was made yesterday morning. Read more about him and his new role in this article.
Another essay at Poynter Institute begins, "The students and faculty of DePauw University are in for a treat. Bob Steele's moving to Greencastle to teach and research. Let me tell you now that he'll do something else: he'll lead. You don't have to ask him to. It's just his nature and his gift." Access it here.
Back