New Book by Cathy Day '91 Recommended for Valentine's Day
February 14, 2008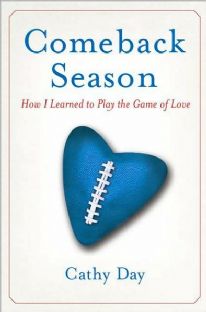 February 14, 2008, Greencastle, Ind. - The new book by 1991 DePauw University graduate Cathy Day is among the titles listed in a column in a New Orleans Times-Picayune article, "Words of love: Books to read and give on Valentine's Day." Day's Comeback Season: How I Learned to Play the Game of Love describes her love of the NFL's Indianapolis Colts inspired her to try a new "playbook" in "the game of love."
The Times-Picayune's Susan Larson writes, "(Day's) got game -- an accomplished writer, she gets in shape, swears off the cigarettes, and starts trolling the Internet. But, as she says, "When you're sitting in your living room watching Monday Night Football with one eye and checking out the prospects on Match.com with the other, it's hard not to think that you've ended up in some sort of losers' bracket."
Larson adds, "Those of us who root for Peyton Manning -- or his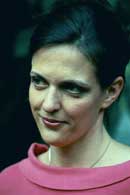 brother Eli, or Drew Brees, for that matter -- will find ourselves cheering on Cathy Day. Somewhere out there, she'll find just the right guy to appreciate Cincinnati chili and Monday Night Football with her."
Read the complete text at the newspaper's Web site. Another story can be found in the Pittsburgh Tribune-Review.
Cathy Day teaches writing at the University of Pittsburgh. Her first book, The Circus in Winter, appeared on at least two "Best of 2004" lists, received praise in numerous media outlets, and was one of three finalists for the Story Prize. That book, Day recalls, "was born my senior year in Tom Chiarella's senior seminar" at DePauw. Learn more in this previous article.
On January 29, the day Comeback Season was released, Cathy Day appeared on Indianapolis FOX affilate WXIN-TV to talk about her latest work. A recap, including video clips, can be found in this article.
NUVO, a weekly newspaper in Indianapolis, opines: "Cathy Day's gutsy memoir is the stuff of a great Lucille Ball episode. Comeback Season is funny, sad; wise, idiotic; realistic, hopelessly romanticized. It's a book to read all the way through -- no flipping and skimming."
Back