Prof. Hiram Jome Authors Principles of Money and Banking
November 10, 1957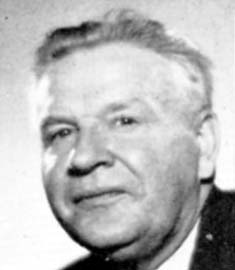 November 10, 1957, Greencastle, Ind. - Hiram Jome, head of the economics department at DePauw University, is the author of Principles of Money and Banking. "This college textbook can double as a good reference work or refresher course for men in credit and banking," notes a Wall Street Journal review. William H. Peterson writes that Professor Jome "has that rare combination of literary skill and professional competence which makes his book both readable and useful."
The reviewer adds, "While the emphasis is on principles, there are good discussions of such problems as the International Monetary Fund, the gold standard, and various regulatory problems."
A veteran of 26 years on the DePauw faculty, Dr. Jome is also the Allen A. Wilkinson Professor of Social and Business Economics.
Back