Prof. David Gellman's Emancipating New York Among 2007's 'Outstanding Academic Titles'
January 23, 2008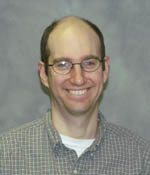 January 23, 2008, Greencastle, Ind. - Emancipating New York: The Politics of Slavery and Freedom, 1777-1827 by David N. Gellman, associate professor of history at DePauw University, was among 2007's "Outstanding Academic Titles," according to Choice: Current Reviews for Academic Libraries. The magazine lists Dr. Gellman's work among 646 books and electronic resources. They were selected by Choice's staff from among the 7,094 titles reviewed by the magazine last year.
Prophet Singer: The Voice and Vision of Woody Guthrie by Mark Allan Jackson, assistant professor of English at DePauw University, is among the other titles cited by the publication, as noted in this previous story.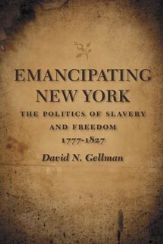 Choice is the premier source for reviews of academic books, electronic media, and Internet resources of interest to those in higher education. More than 35,000 librarians, faculty, and key decision makers rely on the publication and its online resources for collection development and scholarly research. Visit the magazine online.
Published by Louisiana State University Press, Emancipating New York is called "the first on its subject." Learn more in this article.
More information on the book, which is available in paperback, is available from Amazon.com and Barnes & Noble.com.
David Gellman is the co-editor of Jim Crow New York: A Documentary History of Race and Citizenship, 1777-1877, which was listed as one of 2004's "Outstanding Academic Titles" by Choice.
Back