Louisiana Lecture by "Provocative" Prof. Erik Wielenberg Covered by Newspaper
February 26, 2008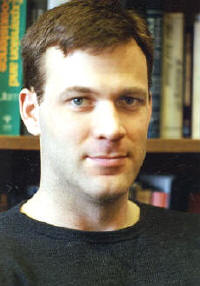 February 26, 2008, Greencastle, Ind. - "Atheism does not mean an absence of morality, a philosophy professor argued before a packed house Monday at Centenary College," reports this morning's edition of Louisiana's Shreveport Times. The story provides an account of a speech by Erik J. Wielenberg, associate professor of philosophy at DePauw University, who discussed "Ethics in a Godless World" at the Centenary Forum. "The series was meant to engage the community in a central question -- Is God necessary for morality?," writes Dianne Haag.
"A lot think the views 'there is not a god yet there are objective truths' are in conflict," Dr. Wielenberg told his audience last night. "I'm not going to argue for atheism. What I am going to do is make the case that there isn't this dependence."
Haag writes, "In the end, Wielenberg said, he believes in objective moral truths that carry their own moral obligation. In philosophy circles, he finds himself in a strange position. He agrees with theists in the idea of objective morality but disagrees with the moral relativism of many atheists. 'I get hammered from both sides,' he said."
Jennifer Strange, who teaches English at Centenary, tells the newspaper, "He was clearly a provocative teacher." The college's chaplain, the Rev. Betsy Eaves, noted, "While I am a strong believer in God, I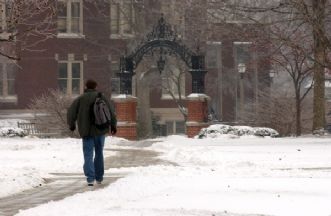 appreciate the opportunity to have an exchange of ideas with people who think differently. It doesn't brainwash me. It sharpens my thinking."
Access the complete text at the Times' Web site.
The newspaper previewed Dr. Wielenberg's speech and published an op-ed by the professor in Saturday's edition.
Erik Wielenberg is the author of Value and Virtue in a Godless Universe and God and the Reach of Reason: C.S. Lewis, David Hume, and Bertrand Russell. Learn more in this previous story.
Back