Washington Times Cites Recent Op-Ed by Prof. Jeff McCall '76
March 3, 2008
March 3, 2008, Greencastle, Ind. - In today's Washington Times, John McCaslin writes, "Turned off by TV news? You're not alone. We've just finished reading a scathing critique of network news by Jeffrey M. McCall, professor of communication at Indiana's DePauw University and author of Viewer Discretion Advised: Taking Control of Mass Media Influences."
In his "Inside the Beltway" column, McCaslin examines a January newspaper op-ed by Dr. McCall, in which he wrote, "From superficial coverage of elections to hyped-up coverage of celebrity scandals, the broadcast news industry continues to give the citizenry a news agenda that degrades the conversation of democracy."
The columnist notes, "It's so pitiful, he points out, that on a certain 'day last June when oil prices dropped $2 a barrel, the chairman of the Joint Chiefs stepped down, the space shuttle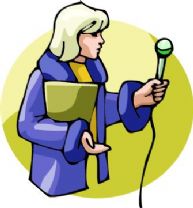 launched, and former national security adviser Sandy Berger surrendered his law license for stealing government documents, the story that dominated cable news was Paris Hilton's release from jail.'"
Access today's account at the Washington Times' Web site.
Read Jeff McCall's essay, which was first published in the Indianapolis Star and appeared in several other newspapers, via this story.
McCall, a 1976 graduate of DePauw, appeared on FOX News Channel's O'Reilly Factor January 31 and was quoted in California's North County Times on February 13.
Source: Washington (D.C.) Times
Back