Women's Basketball Team to Open NCAA Tournament at Home
March 3, 2008
March 3, 2008, Greencastle, Ind. - DePauw University basketball fans won't have to travel far to see the women's team open the NCAA Division III tournament. The Tigers, 25-3 and ranked seventh in the nation, will host first and second-round games at the Lilly Center's Neal Fieldhouse this Friday and Saturday.
On Friday, March 7, DePauw will host Denison University in a first-round game. The other opening round matchup is between Washington University (Mo.) and Wilmington College. The winners meet on Saturday for the right to advance to the sectional round.
Game times and ticket information will be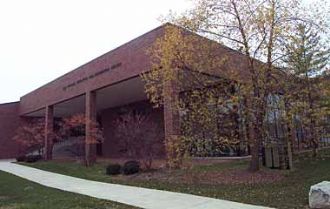 available later today at the athletics Web page.
DePauw's appearance in the national tournament is their fifth straight, sixth in the last seven years and ninth overall.
Over the weekend, DePauw's women's basketball team -- the the defending national champion -- captured its third consecutive Southern Collegiate Athletic Conference championship with a 72-69 win over Oglethorpe. Learn more in this previous story.
Back