Video Directed by Pete Ohs '05 to Air on MTV2
March 8, 2008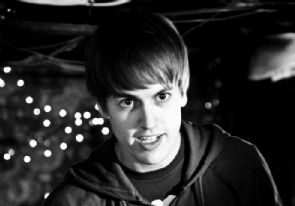 March 8, 2008, Greencastle, Ind. - MTV2's underground music video show, Subterranean, will feature a music video directed by Pete Ohs, a 2005 graduate of DePauw University graduate. The video for the song "Duplexes of the Dead" by Fiery Furnaces has been selected to air Monday, March 10, at 1 a.m. (EST).
"I really became a fan of the Fiery Furnaces while at DePauw and even storyboarded a video for one of their older songs for a class project," says Ohs, who was a computer science major and Information Technology Associate at DePauw. "It's crazy that three years later, I actually ended up making a video with them."
Ohs, who won two regional Emmy Awards last summer, says he thought up the concept for the video the same day the Fiery Furnaces were going to be making a tour stop in Cincinnati, where he lives. "I showed up to the venue an hour early with my camera and pitched the idea to them," he recalls.
"[Band members] Matt and Eleanor [Friedburger] talked it over and the next thing I knew, I was in the green room shooting a music video."
Ohs took the images he shot that night and projected them onto city buildings and landscapes around Cincinnati, while a glowing cloaked figure (portrayed by Mandy Levy, another 2005 DePauw graduate) lurked eerily in the background. "I was a little worried the police or someone might have a problem with me projecting a 20-foot high face onto the side of buildings but it was never really an issue."
Learn more about Pete Ohs and his work by clicking here.
Back