Research Associate Susan Dewey Authors Making Miss India Miss World
April 25, 2008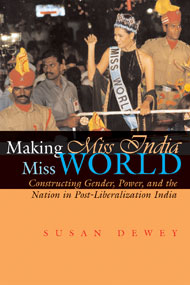 April 25, 2008, Greencastle, Ind. - Susan C. Dewey, research associate at DePauw University, is the author of Making Miss India Miss World: Constructing Gender, Power, and the Nation in Postliberalization India. The publisher, Syracuse University Press, says the text "constitutes an important cultural critique and an enlightening take on how macroeconomic change affects cultural identity at the individual level."
A synopsis of the book states, "Through the unexpected lens of the 2003 beauty pageant, Susan Dewey's Making Miss India Miss World examines what feminine beauty has come to mean in a country transformed by recent political, economic, and cultural developments. Dewey offers readers an up-close view of the beauty pageant through her discussion of the contestants' intense training program, a process that involves extensive physical, emotional, and cultural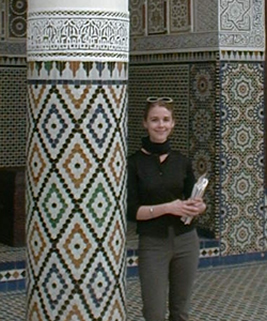 transformations. Covering everything from proper table etiquette to preferred skin tone, the author reveals the exacting standards set by pageant officials and reflected in Indian society. Yet she also recognizes the empowerment these women are afforded by their status as beauty symbols in a culture increasingly shaped by the visual influence of national and international media."
Susan Dewey is a cultural anthropologist specializing in macroeconomic policy and Indian culture, particularly women's culture.
Learn more at the publisher's Web site or Amazon.com.
Back