Media's Logic "Weak" in Withholding Prince Harry Stories, Argues Bob Steele '69
March 5, 2008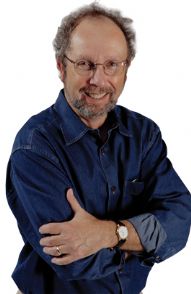 March 5, 2008, Greencastle, Ind. - Even though major news were aware of British Prince Harry's deployment to Afghanistan, they did not broadcast or publish stories about it until the "informal embargo" was broken by the Drudge Report. "Yet a prominent media ethicist, Bob Steele of the Poynter Institute, said he's uncomfortable when news organizations promise to censor themselves at a government's request," notes the Associated Press. Steele, Nelson Poynter Scholar for Journalism Values at the Poynter Institute, is a 1969 graduate of DePauw University.
AP's David Bauder writes, "Harry didn't have to go to Afghanistan, (Steele) said. What if a reporter in Afghanistan discovered Harry independently? What if another soldier shot a picture of Harry on a cellphone and distributed it over the Internet? And who is to say that the Taliban or al-Qaida couldn't find Harry on their own?"
Steele states, "I find the logic of news organizations to be weak and self-serving. I don't think the decision to hold back meets any of the criteria that I would apply to those exceptional cases where a news

organization backs off on a story."
Read the complete story in the Seattle Times.
Bob Steele will become the University's Pulliam Distinguished Visiting Professor of Journalism in the fall. He recently offered analysis of a widely-discussed New York Times' report on Republican presidential hopeful John McCain. Learn more in this previous article.
Back