NYC's The Living Theatre Presents Performances and Workshops at DePauw This Week
March 10, 2008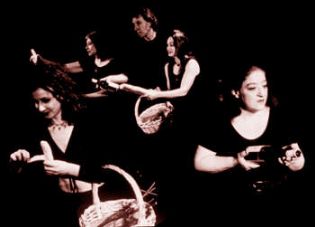 March 10, 2008, Greencastle, Ind. - America's oldest active experimental theatre group, The Living Theatre, comes to the campus of DePauw University this week for a series of events. All are presented free of charge.
On Wednesday, March 12, at 4:15 p.m. in Watson Forum of the Pulliam Center for Contemporary Media, members of The Living Theatre will participate in a public discussion about performance approaches to Antigone. The event will also involve members of Actors From the London Stage.
The Living Theatre's co-founder, Judith Malina, and fellow artistic director Hanon Reznikov will perform Love & Politics as the keynote address for DePauw's Undergraduate Honors Conference in Communication. The program will be staged Thursday, March 13, at 8:30 p.m. in the ballroom of the Memorial Student Union Building.
Love & Politics is an introduction to the themes and personalities at the heart of the work of The Living Theatre. Malina and Reznikov will perform scenes from their group's repertory, including The Zero Method, Capital Changes, Utopia, Refugee Blues and Antigone, and read from their own poetry as well as texts by Julian Beck, W.H. Auden, Ludwig Wittgenstein and others.
On Friday and Saturday, March 15 & 16, The Living Theatre will join DePauw students in presenting A Day in the Life of Greencastle, Indiana. The approximately one hour performance is the result of workshops involving the visiting New York City-based actors and DePauw students who will create a play together over a week of workshops. The resulting presentation, which will include five or six themes, is created by, about, and for the people of DePauw and Greencastle.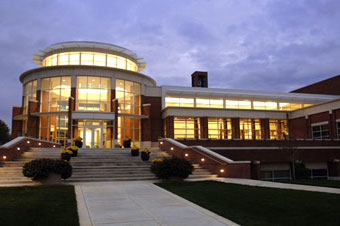 The Friday performance of A Day in the Life of Greencastle, Indiana will begin at 8:30 p.m., with the Saturday show starting at 7:30 p.m. Both will be staged in the Green Center for the Performing Arts' Kerr Theatre.
Founded in 1947 as an imaginative alternative to the commercial theater by Judith Malina, the German-born student of Erwin Piscator, and Julian Beck, an abstract expressionist painter of the New York School, The Living Theatre has staged nearly a hundred productions performed in eight languages in 28 countries on five continents -- a unique body of work that has influenced theater the world over. Learn more by clicking here.
Back