Baseball Team Looks to Extend Win Streak Over Wabash to 15 Games
March 18, 2008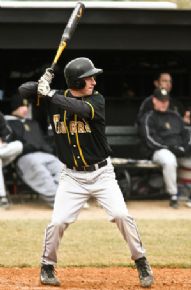 March 18, 2008, Greencastle, Ind. - "Don't remind Wabash College baseball coach Cory Stevens about DePauw University baseball team's dominance," begins a story published today in the Paper of Montgomery County. "Memories from last year's loss still haunt him. In his two years as Little Giants' head coach and five in the Wabash program, Stevens has never beaten in-state rival DePauw. In fact, the Little Giants are closing in on reaching 10 years without a win over the Tigers. They've lost 14 straight games -- and if they don't win Wednesday, the losing streak extends to a decade long."
The two teams renew their rivalry tomorrow afternoon at 4 in Crawfordsville.
The Newspaper's John Groth, a 2004 graduate of DePauw, writes, "Wabash hasn't defeated DePauw since Apr. 27, 1999, when DePauw University coach and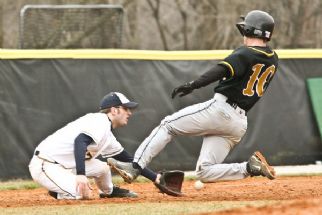 Crawfordsville High School graduate Matt Walker suffered a 7-5 loss to the Little Giants. Heading into Wednesday's game, DePauw (11-3) has won three straight games, including a three-game sweep over Lakeland College (Mattoon, Ill.), and won 11 of its last 12 overall."
Wabash is 7-6 and has a four-game winning streak.
Access the complete story at the newspaper's Web site, and find more at the DePauw baseball team's online home.
(photos by Alex Turco)
Back