"We Are Living Science Fiction on a Regular Basis," Says Prof. Art Evans
March 21, 2008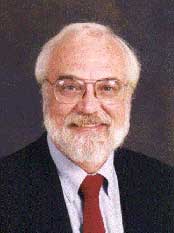 March 21, 2008, Greencastle, Ind. - "Science fiction is no longer kids' stuff, but serious literature," Arthur B. Evans, Laurel H. Turk Professor of Modern Languages at DePauw University, tells Indiana's Martinsville Reporter-Times. "It's partly because we are living science fiction on a regular basis."
Dr. Evans is featured in an article which is headlined "No longer considered pulp fiction." Ronald Hawkins writes, "Evans is a good example of the increased respectability that science fiction has gained over the years. Evans is a French professor at DePauw, but he also teaches a science fiction course at the university, one of many institutions of higher learning that offer such courses. Evans also is the managing editor of Science Fiction Studies, a scholarly journal that began at Indiana State in the 1970s and moved to DePauw in 1991 after time in Canada."
Evans discusses how science fiction has changed since the days when stories focused on the possibilities of space travel. "Today, there are all kinds of interesting themes," he says. "There's a lot about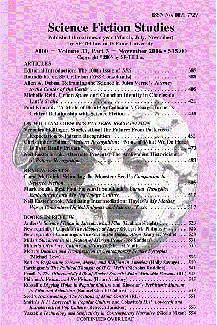 nano-technology, biological futures, viruses."
The professor also discusses the difference between science fiction and fantasy. "It's fantasy if it's got magic and no perceivable laws of science in operation," the professor tells the newspaper. "If it's about the supernatural, it's not science fiction. An example of the differences in literature would be that the Harry Potter books are fantasy, whereas Jules Verne's ' 20,000 Leagues Under the Sea would be science fiction."
Read the complete text at the newspaper's Web site.
Art Evans has been called America's "Most Prominent Jules Verne Scholar" by Forbes magazine. He has edited acclaimed translations of Jules Verne's The Kip Brothers, The Mysterious Island, The Begum's Millions, Invasion of the Sea and The Mighty Orinoco and was quoted in the Wall Street Journal in September. Details can be found in this previous story.
Source: Martinsville (Ind.) Reporter-Times
Back