HS Student with Plans of Attending DePauw and Becoming Orthopaedic Surgeon Wins Lilly Scholarship
April 7, 2008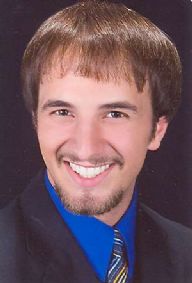 April 7, 2008, Greencastle, Ind. - "It's one of those things nobody really deserves to get," says Bryan Edwards, a senior at Indiana's Mitchell High School, of being named a Lilly Scholar. "I'm just very grateful to the people of the community and to the foundation." A story in the Bedford Times-Mail notes, "He wants to earn a biology degree, with a Spanish minor, from DePauw University."
With a goal of becoming an orthopaedic surgeon, Edwards states, "It's always just been an interesting field to me. You can help people's quality of life, in little ways that'll make a big difference."
The newspaper notes that at his high school, Edwards "is the student council president, SADD president, senior class vice president and Spanish club publicity chair person. He is also involved in his church's youth group, and in the Orange County Players."
Read more at the Times-Mail's Web site.
Begun in 1998, the Lilly Endowment Community Scholarship Program offers four-year, full-tuition scholarships to Indiana students who intend to work toward a baccalaureate degree at any accredited public or private college or university in Indiana. The scholarship also provides $800 per year for required books and equipment. The program is administered by Independent Colleges of Indiana and includes significant participation by the community foundations in each of Indiana's 92 counties.
Back