Prof. Howard Pollack-Milgate Publishes Heine: On the History of Religion and Philosophy in Germany
April 8, 2008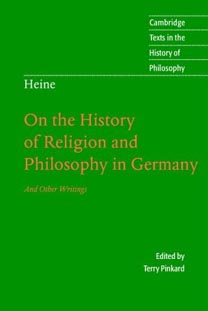 April 8, 2008, Greencastle, Ind. - Howard M. Pollack-Milgate, associate professor of modern languages (German) at DePauw University, has published Heine: On the History of Religion and Philosophy in Germany. Dr. Pollack-Milgate provides the translation for the volume, which is part of Cambridge University Press' "Texts in the History of Philosophy" series. The book's editor is Terry Pinkard, professor of philosophy at Georgetown University.
"This volume presents a colorful and entertaining overview of German intellectual history by a central figure in its development," states a synopsis from the publisher. "Heinrich Heine (1797-1856), famous poet, journalist, and political exile, studied with Hegel and was personally acquainted with the leading figures of the most important generation of German writers and philosophers. In his ground-breaking History he discusses the history of religion, philosophy, and literature in Germany up to his time, seen through his own highly opinionated, politically aware, philosophically astute, and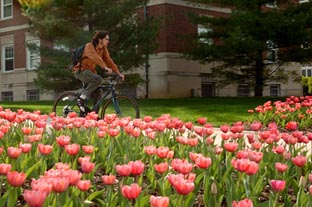 always ironic perspective. This work, and other writings focusing especially on Heine's rethinking of Hegel's philosophy, are presented here in a new translation by Howard Pollack-Milgate. The volume also includes an introduction by Terry Pinkard which examines Heine both in relation to Hegel and Nietzsche and as a thinker in his own right."
Learn more at the publisher's Web site or Amazon.com.
Back