Rev. Kent Ulery '72 Named President of Bangor Theological Seminary
April 10, 2008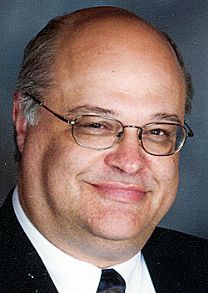 April 10, 2008, Greencastle, Ind. - The Rev. Kent Ulery, the minister for the Michigan Conference of the United Church of Christ in East Lansing, Michigan and 1972 graduate of DePauw University, has been named the tenth president of Maine's Bangor Theological Seminary. Ulery will assume the leadership of the nearly 200-year-old institution on July 1.
"The search committee was impressed by Ulery's solid leadership credentials, his experience working with complex staff arrangements, his financial acumen and comfort with technology," reports the Bangor Daily News.
The newspaper notes that Rev. Ulery told the search committee, "I personally believe the church needs leaders who sense they have been called to do ministry, who have heard Jesus say 'Follow me,' who have felt the presence of the Holy Spirit guiding their lives."
Ulery has served as the Michigan conference's minister for a dozen years, and previously served churches in Indiana, Illinois and Michigan. "Ulery graduated in 1972 from DePauw University in Greencastle, Ind., where he majored in religion

and mathematics. He earned his master's of divinity degree from Princeton Theological Seminary in Princeton, N.J., three years later with a concentration in New Testament studies. In 1984, Ulery earned his doctor of ministry degree in parish revitalization from McCormick Theological Seminary in Chicago. During the years he has served as conference minister in Michigan, he has restored the conference ministry by resolving long-standing conflicts, building an effective staff, and structuring the conference to meet current ministry needs," states the report.
Read the complete story at the Daily News' Web site.
Back