Handling of Top Aide Demonstrates Hillary Clinton's "Flawed Judgment," Says Prof. Ken Bode
April 11, 2008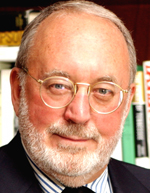 April 11, 2008, Greencastle, Ind. - The handling of a recent controversy involving a top aide "gives reason to believe that when it comes to politics, George W. Bush is both smarter and more ethical than Hillary Clinton," asserts Ken Bode. DePauw University's Eugene S. Pulliam Distinguished Visiting Professor of Journalism addresses Clinton's "flawed judgment" in an op-ed published in today's Indianapolis Star.
Bode writes, "Hillary Clinton was furious, it is said, when she discovered that her chief political strategist, Mark Penn, was meeting with the Colombian ambassador, advising him on how to pass a free-trade pact with America that Clinton opposes. Penn, a pollster with long ties to both Bill and Hillary Clinton, was demoted -- not fired."

The professor -- a former political analyst for NBC and CNN -- believes the fact that Penn remains on Team Clinton is troubling. "Besides holding the top job in the Clinton campaign, Penn is CEO of the global lobbying and public relations firm Burson-Marsteller, in which capacity he was advising the Colombians. That company also represents Blackwater Worldwide, the private security-contracting firm that operates outside the laws in Iraq and is blamed for many civilian deaths. Also, Penn's firm represents Countrywide Financial, the nation's largest mortgage lender, which is deeply involved in the collapse of the housing market. With conflicts of interest so obvious, you might ask why he was ever allowed to operate as Clinton's chief political adviser. And you will understand with clarity why Bush insisted that Karl Rove divest himself of all other clients when he signed up to manage Bush's presidential campaign in 2000."
Penn remains onboard as "the chief pollster for Hillary's campaign," Dr. Bode reminds his readers. "If she wins the nomination and election, he surely will be around for the next Clinton presidency. He was in Bill's White House during his Lewinsky troubles and impeachment scandal, loyal throughout, a virtue most prized by the Clintons. As they make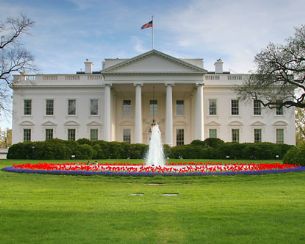 up their minds, those Democratic superdelegates who remain uncommitted should weigh Hillary's flawed judgment in hiring a high-profile lobbyist to be chief strategist of her presidential campaign, along with the suspect validity of her claims to be experienced and ready to lead."
Access the complete column at College News.org.
On Wednesday, Bode welcomed nationally-known political pundits David Keene and Jules Witcover to campus as guests of the Crain Lecture Series. A summary -- including audio clips -- can be found by clicking here.
Source: Indianapolis Star
Back