Former DePauw Assistant Named Head Men's Basketball Coach at Hanover College
April 11, 2008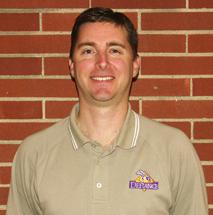 April 11, 2008, Greencastle, Ind. - Jon Miller, a former assistant men's basketball coach at DePauw University, was today named to lead Hanover College's men's hoops program. Miller has spent the past five seasons as head coach at Ohio's Defiance College.
"Hanover has a special place in my heart as my alma mater and it would have taken a special place to pull me away from the group of guys currently playing ball here at DC," says Miller, who played at Hanover. "To be named only the third basketball coach at the college (Hanover) in the past 42 years is a real honor," he added. "It certainly speaks to the tradition that John Collier and Mike Beitzel have created."
The Defiance Crescent-News reports, "After graduating from Hanover in 1997, Miller spent three seasons as the top assistant at DePauw University from 1997-99 and then joined Beitzel's staff for three seasons before coming to DC." Miller compiled a 67-63 record at
Defiance.
Read more at the newspaper's Web site.
Back