HS Orchestra Teacher Doug Elmore '86 Featured in Louisville Courier-Journal
April 14, 2008
April 14, 2008, Greencastle, Ind. - "He is really a great guy," says Floyd County Central High School Principal John Marsh of Douglas Elmore, the Indiana's school's orchestra teacher. Elmore, a 1986 graduate of DePauw University, is profiled in today's Louisville Courier-Journal.
Marsh adds, "He's very creative, excellent at teaching technique. He has always put challenging material in front of his kids. He expects a lot of them, and they deliver."
Dick Kaukas writes, "Elmore is 44 and has been the school's orchestra director since he graduated from DePauw University in Greencastle 22 years ago with a degree in music education. He also teaches orchestra at Highland Hills Middle School, which, like Floyd Central, is in Floyds Knobs. In all, he has about 250 students in six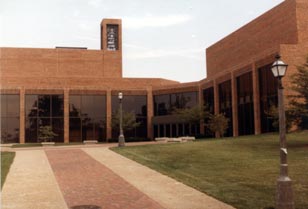 orchestras, three at each school. Last month, Elmore was recognized for 'excellence in the classroom and educational leadership' when he received the WHAS-TV ExCEL award, which includes a $1,000 check for him to use in his classrooms."
The article, which takes readers inside a Thursday orchestra rehearsal, can be accessed at the newspaper's Web site.
Back