Two Alumni -- Meg Kissinger '79 and Leah Rush '98 -- Win National Journalism Awards
April 17, 2008

April 17, 2008, Greencastle, Ind. - Meg Kissinger, a reporter with the Milwaukee Journal Sentinel and 1979 graduate of DePauw University, is listed among the winners of 2007 Sigma Delta Chi Awards from the Society of Professional Journalists (SPJ). A project overseen by 1998 DePauw graduate Leah Rush is also among those being honored by SPJ, the nation's most broad-based journalism organization, which was founded at DePauw in 1909.
Kissinger (pictured at right) is among three members of the Journal Sentinel staff to be cited in the category, Non-Deadline Reporting (circulation of 100,000 or greater), for "Chemical Fallout." The two-part series, which which exposed the dangers of common household chemicals, was published in November and December.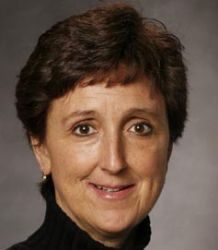 A project led by Rush (seen in photo below), "States of Disclosure: Tracking the private interests of public officials," won in the Public Service in Online Journalism (independent) category. Rush oversaw the project while serving as director of state projects at the Center for Public Integrity. "States of Disclosure" created a comprehensive 43-question survey that ranked all the financial disclosure laws of the fifty states' executive branches. The work provides the public with information not often made easily accessible about the private interests of public officials and potential conflicts of interest.
Two other projects that Rush helped manage -- "Collateral Damage: U.S. Military Aid after 9/11" and "Wasting Away: Superfund's Toxic Legacy" -- were also honored by SPJ this year. Leah Rush began working at the Center for Public Integrity in 1997 as a Media Fellows intern from DePauw and took a position with the Center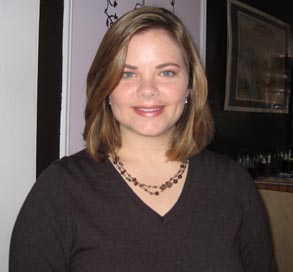 after graduating from DePauw the next year.
Kissinger, who served as editor of The DePauw while a student in Greencastle, has worked for the Journal Sentinel since 1983. In 2004, she appeared on PBS' NewsHour with Jim Lehrer and addressed her class' twenty-fifth reunion celebration.
This year's winners were chosen from more than 1,000 entries in 48 categories including print, radio, television and online.
The awards, which recognize work published in 2007, will be presented July 11 during the annual Sigma Delta Chi Awards banquet at the National Press Club in Washington, D.C.
"Year after year, the winners of the Sigma Delta Chi awards represent the very best journalism has to offer," says SPJ President Clint Brewer. "These awards and the journalism they recognize represent the incredibly positive contributions our profession makes to the national dialogue and to our communities. We thank the winners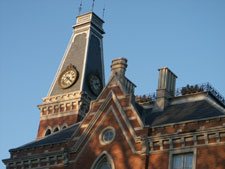 and all the entrants for their service and congratulate them on a job well done."
Access a complete list of winners by clicking here.
The Society of Professional Journalists, which was founded at DePauw University in 1909 as Sigma Delta Chi, is dedicated to improving and protecting journalism. The organization encourages the free practice of journalism and stimulating high standards of ethical behavior. SPJ promotes the free flow of information vital to a well-informed citizenry; works to inspire and educate the next generation of journalists; and protects First Amendment guarantees of freedom of speech and press.
Back