Soldier's E-Mail to Prof. Ken Bode Underscores "Grim and Pessimistic Situation" in Iraq
April 18, 2008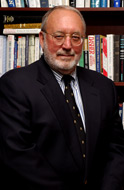 April 18, 2008, Greencastle, Ind. - An e-mail from a U.S. Army captain based in Iraq to Ken Bode is the basis of the DePauw University professor's Indianapolis Star op-ed column today. The soldier, identified by Bode as "Captain T.," writes: "The surge has not been a success. Why? Don't forget the surge's original purpose: To allow time for key sectarian/government groups to reconcile. Until there is political reconciliation between key Sunni and Shia groups, America is just buying time -- trillions of dollars worth."
The captain also offers his take on the recruitment of approximately 80,000 militia members -- mostly Sunni -- to serve as so-called Iraqi Security Volunteers, who "are now on the U.S. payroll in Iraq at a cost of $24 million a month," notes Bode. Captain T. writes: "We paid off the Sunni tribes and convinced them we're the lesser of two evils between al-Qaida and us. It was money, not the surge in troops that caused this. Now, the groups of young men who were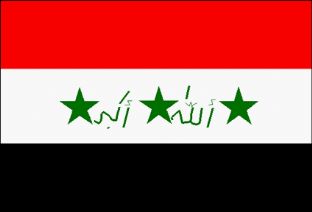 trying to kill us on patrols in the Sunni Triangle are being paid roughly $10 a day to sit on checkpoints and not cause trouble ... The Sunnis have kicked out the foreign fighters and are taking American aid in an uneasy alliance with coalition forces to balance/consolidate their power against the Shia. The Shia are simply waiting for us to leave. And there you have the main problem in Iraq today -- with no political reconciliation, there is no chance for effective government organization or action. Words are just that, and they don't make it outside the ivory tower of the Green Zone."
The soldier goes on to note, "By having no official diplomatic relationship with Iran, sanctioning them, and crying about nuclear enrichment, we are only strengthening President Ahmadinejad's hold on power." And he declares, "I don't think it really matters who is elected in '08. The Democratic candidates talk a strong game

about getting out, but my personal assessment is that in reality this is unfeasible. Both Democratic candidates will be eaten alive by McCain on this issue."
Dr. Bode, Eugene S. Pulliam Distinguished Visiting Professor of Journalism at DePauw, writes, "In Captain T.'s view, pulling out would cause civil war and genocide in Iraq, probably draw Turkey into the war over Kurdistan, and concede control of southern Iraq to Iran. 'If they go through with a pullout, understand they are playing craps with an entire region of the world, with a winning throw being a bad result, and a losing one being catastrophic. We will have no one to blame but ourselves.'"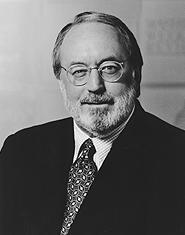 The professor concludes, "Much of this is not what I would have liked to hear. In nearly every way, Gen. Petraeus, Ambassador Crocker and Captain T. describe a grim and pessimistic situation. Only for President Bush is the course of action clear. He will hang on and hand off Iraq on Jan. 20, 2009. If there is an exit strategy, it is his alone."
Read the column in its entirety at College News.org.
Ken Bode is quoted in a New York Times article, published yesterday, on Wednesday night's presidential debate. Last Friday, Bode offered his assessment of what he deemed Hillary Rodham Clinton's "flawed judgment." Access that essay via this story.
Source: Indianapolis Star
Back