Prof. Cleveland Johnson Appointed Director of Thomas J. Watson Fellowship Program
April 26, 2008
April 26, 2008, Greencastle, Ind. - Cleveland T. Johnson, professor of music and past dean of the DePauw University School of Music, has been appointed director of the Thomas J. Watson Fellowship Program. The directorship rotates among former fellows who serve for a term of two or three years. Johnson, who was a Watson Fellow in 1977-78, will take a two-year leave of absence from his position at DePauw beginning with the 2008-09 academic year.
The Thomas J. Watson Fellowship Program offers approximately 50 college graduates of unusual promise a year of independent, purposeful exploration and travel outside of the United States in order to enhance their capacity for resourcefulness, imagination, openness, and leadership and to foster their humane and effective participation in the world community.
"Thirty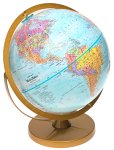 years after my experience as a Watson Fellow, which greatly shaped my scholarship and pedagogy, I'm honored and thrilled to be able to return something to the Watson program by serving as director for the coming term," says Dr. Johnson. "I'm also excited about the move to Manhattan and am looking forward to meeting the extended DePauw community there."
Cleveland Johnson holds a B.Mus. degree from the Oberlin College Conservatory of Music and a D.Phil. from Oxford University. His areas of expertise include the keyboard music of the Renaissance and Baroque, historical performance practice, and the music of India, where his work has focused on the Indian harmonium and on the origins of Indian musicology.
"As a teacher he has devoted himself to the advancement of music in general studies, in addition to his specialties in the keyboard music of the German Baroque and the music of South Asia," notes the announcement of his appointment. "As a Watson Fellow in 1977-78, he investigated the historic organs of Europe and the then-nascent movements for their preservation, restoration, and use in historically-informed performance. The Watson Fellowship allowed him to be at the cutting
edge of these developments and to build career-long relationships with others in the field," it adds.
"As a teacher, I've been able to communicate this Watson sense of global discovery to many DePauw students, both in the classroom and by leading student research and service projects to several international locations," Professor Johnson states.
"The Watson was the very first fellowship of my career," he notes. "The complete independence of a Watson year, after years of structured schooling, was liberating. I couldn't believe that someone was investing in me to pursue a musical and intellectual passion that was so close to my heart. Most of my friends and family tired of hearing me talk about historic organs, but the Watson basically gave me a year's funding and said 'go for it.'"
Access the announcement at the Thomas J. Watson Fellowship Program's Web site.
Orphei Organi Antiqui: Essays in Honor of Harald Vogel, which was edited by Dr. Johnson, was published in 2006 by the Westfield Center for Keyboard Studies. Learn more about the professor in this previous story.
Back