News Service Cites Prof. Matt Hertenstein's Research on Communicating Via Touch
April 24, 2008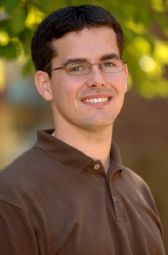 April 24, 2008, Greencastle, Ind. - "Facial expressions can give you a clue as to how a person is feeling, but so can how they touch you with their hands, according to Prevention magazine's May issue," notes an article being distributed today by McClatchy-Tribune News Service. Sally Dadisman writes, "A study from DePauw University shows that people can correctly identify six arm touches as well as they could facial expressions."
The research was conducted by Matt Hertenstein, assistant professor of psychology, and DePauw students in his Emotion Lab at the University.
Access the item, "Magazine scene: Prevention clues us in on sure signals," at the Web site of California's San Luis Obispo Tribune. A March 29 story detailed the magazine's write-up on Dr. Hertenstein's work.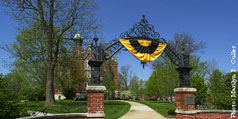 The professor's work has also been featured on the Canadian Broadcasting Corporation's program, The Nature of Things. Other stories have appeared in Sunrise magazine, the Toronto Sun, and National Public Radio.
Visit the Emotion Lab online by clicking here.
Back