Prof. Michele Villinski Receives Fulbright Award for 2008-09
May 4, 2008
May 4, 2008, Greencastle, Ind. - Michele T. Villinski, James W. Emison III Director of the Robert C. McDermond Center for Management and Entrepreneurship and associate professor of economics and management at DePauw University, is the recipient of a Fulbright Award for the 2008-09 academic year. With the award, Dr. Villinski will have the opportunity to spend the upcoming year teaching environmental and natural resource economics and policy at Universitas Surabaya (UBAYA) in Surabaya, Indonesia.
Villinski is one of approximately 800 U.S. faculty members and professionals who will travel abroad through the Fulbright Scholar Program. Since its beginnings, the Fulbright Program has enabled thousands of U.S. individuals to study, teach or conduct research abroad, and thousands of their counterparts have engaged in similar activities in the United States. Recipients of Fulbright Scholar awards are selected on the basis of academic or professional achievement and because they have demonstrated extraordinary leadership potential

in their fields.
"I am both thrilled and humbled by this award," says Professor Villinski, who serves as director of DePauw's Management Fellows Program. "I lived in Indonesia as a child. Returning to that country provides a real opportunity to 'give back,' and will provide me and the host institution with benefits such as improved teaching through mutual sharing ideas, broadened international networks of professional contacts, increased incorporation of developing country perspectives in my courses and heightened mutual understanding across cultures through personal connections. Further, I know I would develop a more mature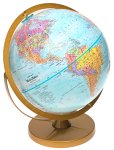 understanding of a country that I came to know and love as a youth."
Villinski's year in Indonesia would also allow the professor to consult the University of Surabaya on curriculum and program development, as well as present and attend seminars at that institution and other schools in the region.
Established in 1946 under legislation introduced by the late Senator J. William Fulbright of Arkansas, the Fulbright Scholar program's purpose is to build mutual understanding between the people of the United States and other countries. The Council for International Exchange of Scholars (CIES), under a cooperative agreement with the United States Department of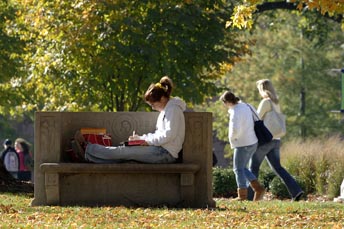 State, administers the Fulbright Scholar Program for faculty and professionals.
Fulbright Scholar alumni include Nobel Prize-winning economist Milton Friedman, Intel Corporation CEO Craig Barrett, Pulitzer Prize-winning poet Rita Dove, Alan Lesher, CEO of the American Association for the Advancement of Science. Nafhat N. Nasr, senior professor of political science at DePauw University, spent the 2002-03 academic year at the University of Balamand in Lebanon, while Douglas E. Harms, professor of computer science at DePauw, taught during 2004-05 at the University of Rousse, in Rousse, Bulgaria.
Back