Prof. Gordon Walters Preparing a Winter Term Course on Horror Films
October 29, 1986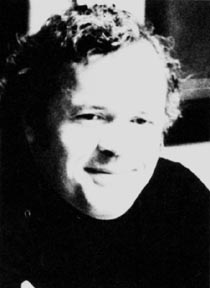 October 29, 1986, Greencastle, Ind. - The Exorcist, the film about demonic possession, is the best horror movie ever made, says a DePauw University professor who is developing a course about horror movies. Gordon Walters, a film expert and professor of romance languages (French) at DePauw, will offer a four-week Winter Term course at the University, entitled "The Horror Film: Issues and Answers."
In the class, Dr. Walters will explore numerous horror films, including Carrie, The Texas Chainsaw Massacre and The Exorcist.
DePauw's Winter Term, which covers the month of January, affords opportunities for students and faculty to experiment with courses not normally offered during the regular school year.
"Horror films frighten people because they cross over moral issues, including graphic details and religious ideologies," says Professor Walters. The Exorcist is a classic, according to the professor, because it deals with a serious moral issue
while delivering frights through effective uses of sound and special effects. Walters says the film is also very effective at creating the illusion of family security while suddenly introducing a demonic spirit.
The upcoming course is designed to stress moral issues of horror films rather than simply the history and technical details, Walters notes. DePauw junior Jim Devore -- a self-described "horror film buff" -- is helping the professor with the research preparation for the course. (For the record, Devore's all-time favorite fright film is (Nightmare on Elm Street).
Walters and Devore agree that horror movie films are generally poor, and point to the Friday the 13th movies as inane. "Some are out just to make a few bucks, but some have artistic merit, like Carrie," says Walters. He adds that some low-budget fare offers better thrills than expensive productions, citing The Texas Chainsaw Massacre as a movie that used powerful scenes, not expensive effects, to keep audiences on the edge of their seats.
Back