Joseph Sheridan '59 Publishes Jesus Was a Liberal
May 22, 2008
May 22, 2008, Greencastle, Ind. - Joseph A. Sheridan, a 1959 graduate of DePauw University, has authored Jesus Was a Liberal: A Blogger's Bold Opinions on Politics and Religion. In the text, Sheridan shares his collection of the most widely-read postings from his Internet blog, which cover a wide range of contemporary topics.
The author concludes "that Jesus of the New Testament was a liberal who believed in reforming the harshness of the Orthodox Jewish law and advocated maximum individual liberty, open-mindedness and tolerance," states a synopsis of the book. "He was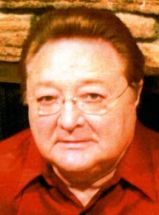 not bound by tradition or the conventional values of his culture and had an abundance of generosity that caused him to give himself to the needs of others."
Sheridan hosted radio shows on DePauw's WGRE and interviewed then-Vice President Richard Nixon when he visited the University. He later earned a master's of divinity degree from Wesley Theological Seminary.
Learn more about Jesus Was a Liberal at Amazon.com and Barnes & Noble.com.
Back