Blythe Gifford '71 Authors Innocence Unveiled
June 3, 2008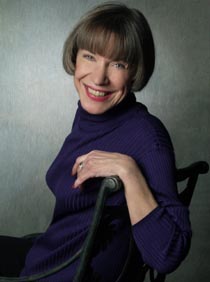 June 3, 2008, Greencastle, Ind. - Blythe Gifford, a 1971 DePauw graduate who is known to her University friends as Wendy, is out with her third book, Innocence Unveiled. It is published by Harlequin Historical and available in bookstores nationwide.
"When a mysterious, seductive trader arrives at her door, noblewoman Katrine de Gravere reluctantly agrees to give him shelter. The payment -- enough wool to keep her precious looms filled," begins a synopsis of the title. "Sleeping under the same roof, tempted every minute to let his fingers linger on this flame-haired, reserved innocent, Renard wonders if she suspects his real reasons for being there. In a town where no one feels safe, Katrine makes him yearn for things long forbidden, but can he trust her not to betray him?"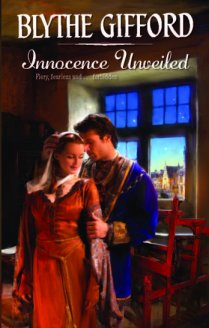 "Blythe Gifford finds the perfect balance between history and romance in The Harlot's Daughter as she expertly blends a fascinating setting and beautifully nuanced characters into a captivating love story," wrote the Chicago Tribune's John Charles in a review of Gifford's last book.
Blythe Gifford's first published novel was The Knave And The Maiden, and earned praise from Booklist for being "wonderfully romantic."
Learn more about Innocence Unveiled at Amazon.com or at the author's Web site.
Wendy Blythe Gifford is pictured with Chancellor William E. Kerstetter in a May 1976 story on the selection of DePauw's East College as home for the Indiana Journalism Hall of Fame. Access the article by clicking here.
Back