National Organization Ranks DePauw as Nation's 31st Best Liberal Arts College
May 7, 2008
May 7, 2008, Greencastle, Ind. - U.S. News & World Report's rankings of America's best colleges "ought to get a D," writes Richard Vedder, director of the Center for College Affordability & Productivity (CCAP), in Forbes magazine. "They're roughly equivalent to evaluating a chef based on the ingredients he or she uses." CCAP's rankings, which appear in the the May 19 issue of Forbes, place DePauw #31 among the nation's liberal arts colleges, 18 positions higher than the latest U.S. News survey.
"U.S. News evaluates educational quality by looking inside colleges at measures like faculty-student ratios, admissions selectivity, financial resources and alumni giving," notes Vedder. "At the Center for College Affordability &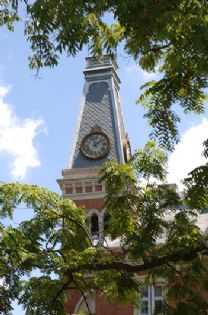 Productivity, a two-year-old research organization in Washington, D.C. with a free-market bent, we evaluate colleges on results. Do students like their courses? How successful are they once they graduate? In short, we review the meal ... Like other consumers, students want satisfaction and results, which is what CCAP measures."
Last summer, DePauw and a number of peer institutions in the Annapolis Group -- which includes about 125 of the nation's top liberal arts colleges -- decided to no longer complete the reputational survey used in U.S. News & World Report's rankings exercise. The survey asks college presidents, deans and admissions officers to rank hundreds of other institutions based upon their reputations. As many presidents readily admit they are not sufficiently familiar with what is happening on other campuses to make informed judgments on them, the reputational survey -- which counts a full 25% toward each college's overall score -- is nothing more than a "beauty contest" and skews the rankings.
"Choosing a college is a very personal process," says DePauw President Robert G. Bottoms. "While we certainly have serious reservations about the validity of the U.S. News instrument, the greater issue is that prospective students and their parents need to look at a wide range of information as they narrow down their list of schools and weigh their final decision. There are many, many factors that can determine whether an institution is right for a particular student, and it has much to do with their individual aspirations and needs. 'Individual' is the key word, and focusing heavily on one instrument oversimplifies a process that is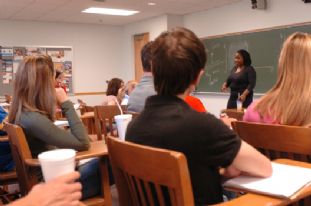 quite complex and demands a wide range of considerations."
CCAP is an independent, not-for-profit organization based in Washington, D.C. It exists to help facilitate a broader dialogue on the issues and problems facing America's institutions of higher education.
The article, "How to Choose a College," can be accessed at Forbes.com, along with CCAP's listing of the top liberal arts colleges.
The 2007 National Survey of Student Engagement (NSSE) finds that the 2,400 students at DePauw University are more academically engaged -- in and out of the classroom -- than undergraduates at peer institutions and the national average. DePauw remains among America's 50 "best values" in liberal arts colleges, according to the April 2008 issue of Kiplinger's Personal Finance. The Open Doors 2007 report says that DePauw continues to be one of the top colleges in the United States for the percentage of students who study abroad.
Back