Junior's Volunteer Work While Studying Abroad Receives Notice
May 8, 2008
May 8, 2008, Greencastle, Ind. - "One weekend this semester in three environmentally unique areas of Australia, U.S. college students studying abroad through AustraLearn pushed aside fears of the Australian bushlands in pursuit of a feeling. It is the personal satisfaction that comes from serving others regardless of comfort or compensation," begins a PR Web announcement. "Among those students was Carolyn Mueller, a 21-year-old junior from DePauw University in Greencastle, Ind., who despite being covered in dirt, sweat and sand, got that satisfied feeling as she tore out invasive weeds March 14-16 in Anna Bay in Port Stephens, New South Wales."
By giving her time and talents to Conservation Volunteers Australia, "Mueller became one of more than 1,600 AustraLearn students from the United States and Canada who since 2003 have provided 6,276 volunteer days and more than $1 million (AUD) in volunteer labor on behalf of the 25-year-old conservation program. 'I wanted a chance to learn more about conservation issues in Australia, as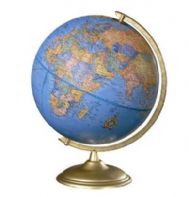 well as give back to my host nation,' says Mueller."
The text notes that she is spending six months studying Australian history, literature, ceramics and Aboriginal studies at the University of Newcastle and will return to the United States in June. "I felt like this whole trip -- as amazing as it has been -- has been a bit selfish," she says. "It's been all about me and what I want to do while studying abroad in Australia." Through Conservation Volunteers Australia, "I got a chance to do something for someone else."
Mueller addds, "I also think we made a difference in that we were working at a highly visible site. There were plenty of beachgoers passing us since it was a weekend. They may have seen us working and been inspired to do their own part to help the environment."
The experience of Mueller, a member of DePauw's field hockey team, is used to illustrate the work being done through Colorado-based AustraLearn, "a leading provider of study abroad programs in Australia, New Zealand and the South Pacific, in 2003 launched its program with Conservation Volunteers, which since 1982 has attracted and managed a force of volunteers in practical conservation projects for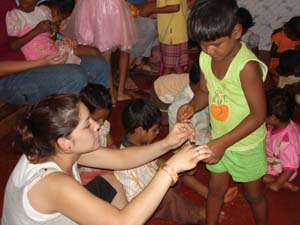 the betterment of Australia and New Zealand."
Read more by clicking here.
According to the Open Doors report, DePauw University continues to be one of the top colleges in the United States for the percentage of students who study abroad. Details can be found in this previous story.
DePauw students and alumni graduates have a long and distinguished history of community service. Approximately 70% of current students engage in service projects, and those efforts again earned the University a place on the President's Higher Education Community Service Honor Roll.
Back