Bishop Francis Asbury is Subject of New Historical Novel
May 11, 2008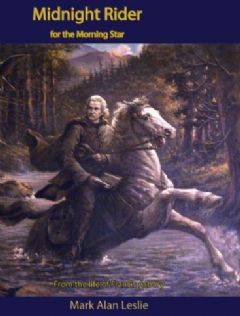 May 11, 2008, Greencastle, Ind. - The name of Francis Asbury "is memorialized by Asbury College, Asbury Theological Seminaries in Orlando, Fla., and Wilmore, and what is now called DePauw University in Greencastle, Ind., and even the town of Asbury Park, N.J.," notes Maine's Lewiston Sun Journal. The newspaper offers a story on a new historical novel, Midnight Rider for the Morningstar by Mark Alan Leslie, which tells the story of Asbury, "a preacher who became more recognized than George Washington, Thomas Jefferson or any other contemporary."
The newspaper states, "The country's first circuit rider, Asbury established routes across the colonies and set the standard himself, riding 5,000 to 6,000 miles a year from Maine to Georgia and 60 times across the Allegheny Mountains, spreading the gospel deep into the wilderness. He became so well known that letters from Europe reached him when simply addressed: 'Bishop Asbury, America.' His travels to Maine led to Monmouth becoming the hotbed of Methodism in New England."
"This book is about the zeal, the nonstop dedication of a man sold-out for Christ," says Leslie. "There were times that Asbury's body was so racked with pleurisy, rheumatism and other illness that he could neither stand to preach nor kneel to pray. Yet he refused to stay still, so they would strap him to his horse so that he could ride to his next destination to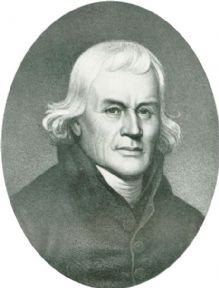 preach."
Asbury was the first American bishop of the Episcopal Methodist Church. The author points out, "Under Asbury's leadership, Methodism grew from 600 to well over 200,000 by the time of his death in 1816. But the story of his life far eclipses the growth of any one church denomination. He exemplified Christ's call to believers to 'pick up your cross and follow me.'"
Read the complete article at the Sun Journal.com.
Learn about the founding of Indiana Asbury in this previous story.
Back