St. Petersburg Times Notes DePauw Appointments of Bob ('69) and Carol Steele
May 13, 2008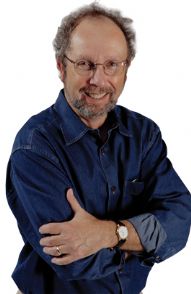 May 13, 2008, Greencastle, Ind. - "They had a good gig going in St. Petersburg, but Bob Steele and Carol Steele are heading to the Midwest for new opportunities," reports today's St. Petersburg Times. "Bob Steele, ethics guru at the Poynter Institute (which owns this newspaper), is becoming a journalism professor at DePauw University in Indiana. And Carol, who has been working for SRI, was named DePauw's associate dean of academic affairs."
Access the complete item at the Florida newspaper's Web site.
Bob Steele -- Nelson Poynter Scholar for Journalism
Values at the Poynter Institute and 1969 graduate of DePauw -- will become the University's Pulliam Distinguished Visiting Professor of Journalism in the fall. His wife, Carol, joins DePauw's administration after working for SRI International.
The official announcement of the Steele's appointments was made February 11.
Back