Prof. Carla Edwards to Perform at National Convention of Organists
June 10, 2008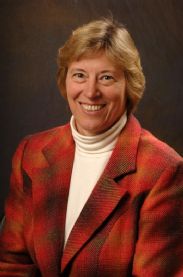 June 10, 2008, Greencastle, Ind. - Carla Edwards, Cassel Grubb University Professor in the DePauw University School of Music and University Organist, will perform at the American Guild of Organists' national convention on June 24. Edwards is one of 21 organists selected from an international pool of musicians to perform at the event, which takes place in Minneapolis-St. Paul, June 22-26.
Professor Edwards has performed in the United States, England, Finland and Italy, and her performances have been broadcast on the nationally-syndicated radio program Pipedreams. Recently, Edwards collaborated with her DePauw colleague, mezzo-soprano Caroline B. Smith, on a new compact disc recording project, Pipings and Song: A Musical Journey for the Spirit.
Edwards, who serves as associate dean of the DePauw School of Music, received her bachelor of music degree with highest distinction from the University of Kansas, a master of music degree from the University of Alabama, and a doctor of music degree in organ performance from Indiana University. Her organ studies have been with Larry Smith, Delores Bruch, James Moeser, Catharine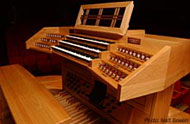 Crozier, Robert Noehren, Michael Schneider and Warren Hutton.
For more information, visit the DePauw University School of Music online.
Back