Junior Wins Indiana State Oratorical Contest
February 23, 1912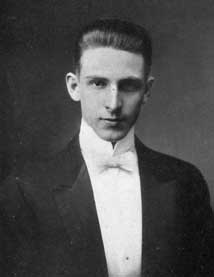 February 23, 1912, Greencastle, Ind. - Ralph J. Bollman, a DePauw University junior, has won the 1912 Indiana State Oratorical Contest. Bollman delivered his oration on "Marcus Brutus" in Indianapolis' Tomlinson Hall tonight to take top honors for DePauw.
It has been six years since a like honor fell to DePauw. Upon Bollman's return from the capital city, he was given an ovation from the entire University.
Seven Indiana colleges were represented in the competition. William H. Milroy of the University of Notre Dame was the runner-up.
Back