Prof. Emeritus James Cooper Cited in Column on 1840 Culvert
May 20, 2008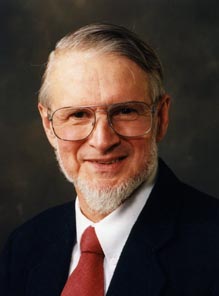 May 20, 2008, Greencastle, Ind. - "The road that passes over this masterpiece was probably constructed in 1887, according to bridge expert and DePauw University history professor Dr. James Cooper," notes Indiana's Logansport Pharos-Tribune in a column on the Burnett's Creek Culvert. Mark A. Smith provides history of the culvert, which was constructed circa 1840, and the property on which it sits.
Smith writes, "To explain what a culvert is, we all know that a bridge is constructed to carry both passengers and freight over bodies of water, both large and small, at right angles (roughly) to the stream. Well, a canal culvert goes one step further, in that it usually carries the canal over small streams, also at right angles to the stream. So, in the case of the Burnett's Creek Culvert, you have a tidy piece of construction which carries the canal over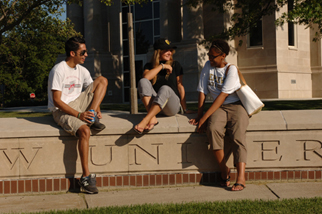 Burnett's Creek -- an engineering miracle in days before the internal combustion engine."
Read the full text at the newspaper's Web site.
Jim Cooper, professor emeritus of history at DePauw, also served as vice president of academic affairs. His books include Iron Monuments to Distant Posterity: Indiana's Metal Bridges, 1870-1930 and Artistry and Ingenuity in Artificial Stone: Indiana's Concrete Bridges, 1900-1942. Read more about him in this previous story.
Back