Fulbright Teaching Assistantship Will Send Kathryn Haklin '08 to France
June 28, 2008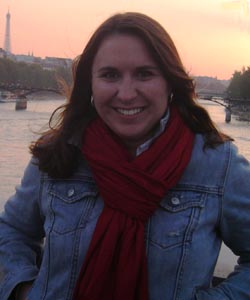 June 28, 2008, Greencastle, Ind. - Kathryn A. Haklin, a 2008 graduate of DePauw University, will spend the coming academic year on a teaching assistantship in France as a result of receiving an international graduate study and research grant from the French government and the Institute of International Education (IIE). IIE, which administers the Fulbright U.S. Student Program, made this award based on the strength of Haklin's application. According to Walter Jackson, program manager for the Fulbright U.S. Student Program at IIE, Haklin's application went through the same scrutiny and intense review as those receiving Fulbright awards.
A double major in French and art history, Haklin is the fifth member of the DePauw community to receive an award through the Fulbright application process. Seth C. Elder, a May 2008 graduate, will study and conduct research in Macedonia. Eric M. Reese, another member of the Class of 2008, will spend a year in South Korea teaching English to young people. Elin P. Raun, a 2004 alumna of the University, will travel to Estonia for a research project, "The Return of Estonia's Diaspora." Michele T. Villinski, James W. Emison III Director of the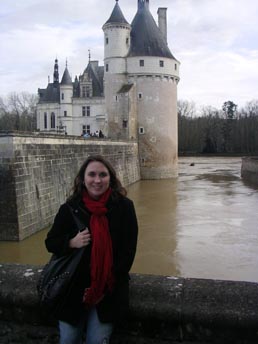 Robert C. McDermond Center for Management and Entrepreneurship and associate professor of economics and management at DePauw University, will have the opportunity to spend the upcoming year teaching environmental and natural resource economics and policy at Universitas Surabaya (UBAYA) in Surabaya, Indonesia.
"Identity formation is acquired through interaction to difference," Haklin wrote in her application for the award. "German playwright Johann Wolfgang von Goethe once wrote, 'Those who know nothing of foreign languages know nothing of their own.' Here, Goethe emphasizes the crucial role that foreign language plays in identity formation. Without an introduction to difference, it becomes difficult, if not impossible to define oneself. Identity formation occurs through exposure to new and different ideas. From my experience studying a foreign language, I can attest to the truth of Goethe's statement. Through my study of the French language and culture, I have gained a better understanding of myself and who I want to become."
Haklin, who is from Indianapolis, continued, "It is in this spirit that I wish to undertake an English Teaching Assistantship in France. I would like to offer French students the same opportunity that I have been lucky enough to have: the opportunity to form one's identity through the study of another language and culture. While knowledge of a foreign language is a benefit in the U.S. business world for those who have the opportunity to study one or more languages, it is quickly becoming a necessity

for people who live in other nations."
Haklin began taking French classes in high school, and at DePauw, spent a semester studying in Paris and tutored her host family's son, who was trying to learn English. "Like most eleven year olds, Pierre loathed doing his homework and did not hesitate to express his dissatisfaction every time his mother suggested that I help him. In order to appeal more to his interests, I started to play some of my music for him. I quickly discovered that he already liked several songs by The Beatles. Some of his favorites were also some of mine as well; together we would sing along to songs like Hello Goodbye and Hey Jude. By establishing a common ground with Pierre through music, I realized the way in which a language barrier can by bridged through common understanding and appreciation. I also began to use music as a didactic tool; I would highlight certain words in the song and ask if he knew what they meant. I found this interaction with Pierre to be one of the most rewarding experiences during my semester abroad, since I could trace an improvement in Pierre's English ability by the time I left. At the same time, I could tell that I was improving my French vocabulary and learning more about French culture through the process as well."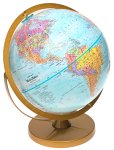 Arriving in Paris for her semester abroad, "At first, I faced numerous challenges everyday ranging from being able to communicate effectively with my host family to navigating through the Paris Métro system," Haklin recalls. "I found a sense of accomplishment once again however, on one particular occasion as I was nearing the end of my trip. I was strolling near the Eiffel Tower when a confused woman stopped and asked me for directions. She was not from Paris and without a map, but I was able to successfully direct her to her destination. In that seemingly insignificant moment, I felt an unparalleled sense of achievement and satisfaction which remains with me to this day. As I aspire to be Fulbright English Teaching Assistant, I realize that the challenges I will face will only become more complicated. However, I find this prospect to be the most intriguing. Whether I decide to teach French in the classroom or become involved in museum education, the experience I would gain from a Fulbright Teaching Assistantship will equip me with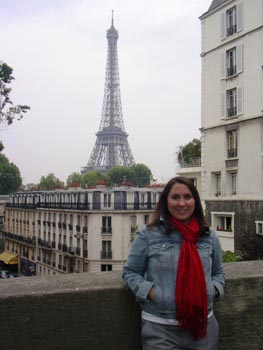 skills necessary as I encounter challenges educating children in my future career."
"Kathryn's excellent language skills and experience as a teacher make her an excellent recipient of this award," says Douglas E. Harms, professor of computer science at DePauw and the University's Fulbright Program Adviser. "Focusing on her students, Kathryn will try to understand the specific cultural and regional conditions that have shaped them as children and young adults. She is sensitive to and knowledgeable about racial differences in France and determined to enable meaningful cultural exchange. Kathryn recognizes that Fulbright ETAs in France are likely to be placed outside of Paris, in rural schools or in a 'region chaud,' a rough district. She looks forward to the challenges of a potentially difficult classroom, and has ideas about how to use music and art to bridge the gap between the U.S. and France."
Fulbright U.S. Student Program grants aim to increase mutual understanding among nations through educational and cultural exchange while serving as a catalyst for long-term leadership development.
The U.S. Student Program currently awards approximately 1,500 grants annually in all fields of study, and operates in more than 155 countries worldwide. Fulbright full grants generally provide funding for round-trip travel, maintenance for one academic year, health and accident insurance and full or partial tuition. Since its inception in 1946, the Fulbright Program has provided more than 286,000 participants, chosen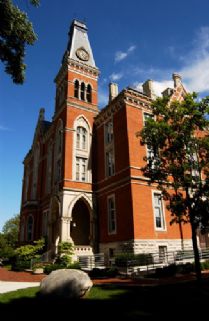 for their leadership potential, with the opportunity to observe each others' political, economic and cultural institutions, exchange ideas, and embark on joint ventures of importance to the general welfare of the world's inhabitants. Learn more by clicking here.
To contact Dr. Harms, the recipient of a Fulbright Award for the 2004-05 academic year, send an e-mail to dharms@depauw.edu.
DePauw was among the "Top Producers of Fulbright Awards for U.S. Students, 2007-08" according to a chart published in the October 26, 2007 edition of the Chronicle of Higher Education. The University continues to be one of the top colleges in the United States for the percentage of students who study abroad, according to Open Doors 2007, a report by the Institute of International Education.
Back