Ned Lamkin '56 to be Inducted Into The Indiana Academy
May 21, 2008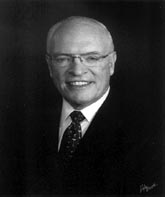 May 21, 2008, Greencastle, Ind. - E. Henry "Ned" Lamkin Jr., M.D., a 1956 graduate of DePauw University, is among five individuals who will be inducted into The Indiana Academy at its annual symposium on June 2 in Indianapolis. This year's honorees, the thirty-eighth group so selected, will be recognized by the Independent Colleges of Indiana for their lifetime of achievement and contributions to the cultural, scientific, literary, civic, religious, and educational development of Indiana.
Dr. Lamkin is president and CEO of the Indiana Employers Quality Health Alliance and fellow of the American College of Physicians. He is also past vice-president and president of the medical staff of Methodist Hospital; former member and majority leader of the Indiana House of Representatives; and serves on DePauw's Honor Scholars Program advisory board and the executive committee of the Washington C. DePauw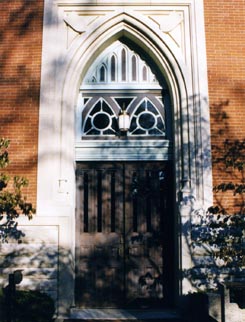 Society.
Modeled after The French Academy, The Indiana Academy was established in 1970 by the Independent Colleges of Indiana to further the development of public service, higher education, the arts and sciences, literature, and the general culture of the state through the recognition of individual leadership, achievement, and philanthropy designed to promote these ends. A complete listing of Academy members may be found by clicking here.
Independent Colleges of Indiana, Inc. (ICI) is a nonprofit corporation that represents DePauw and the state's other 30 nonprofit, accredited, undergraduate degree-granting institutions of higher education.
Ned Lamkin was cited by columnist Bob Herbert in an October 30, 2006 New York Times op-ed. Learn more in this previous story.
Back