Barbara Kingsolver '77 is Finalist for Gold Nautilus Book Award
May 20, 2008
May 20, 2008, Greencastle, Ind. - Barbara Kingsolver, bestselling author and 1977 graduate of DePauw University, is a silver winner of the 2008 Nautilus Book Awards for Animal, Vegetable, Miracle: A Year of Food Life. Kingsolver and her co-authors -- husband Steven L. Hopp and daughter Camille Kingsolver -- are cited in the "ecology/environment/sustainability" category. Their book will compete with others in the category for the gold award, which will be announced May 29.
The Nautilus Book Awards were conceived to recognize and reward a group of world-changing books, and to celebrate how they contribute to positive social change, spiritual growth, conscious living, high-level wellness, and responsible leadership.
Access the list of silver award winners by clicking here.
Kingsolver delivered the commencement address at Duke University on May 11, offering graduates advice on "How to be Hopeful." She recently contributed to American Earth: Environmental Writing Since Thoreau, and is a nominee for a 2008 James Beard Foundation Award.
Kingsolver, who majored in biology at DePauw, had her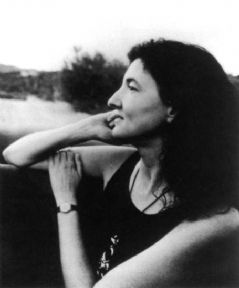 first novel, The Bean Trees, published by HarperCollins in 1988. Her other books include Animal Dreams; Pigs in Heaven; The Poisonwood Bible; Small Wonder; and Last Stand: America's Virgin Lands. She received the National Humanities Medal in 2000.
At DePauw, Kingsolver told PBS, "I found myself surrounded by peers who loved the same things that I did, people who loved ideas and books. I started reading purposefully things that I thought would teach me about the world."
In 1994, Barbara Kingsolver delivered the commencement address at DePauw, and was also awarded an honorary degree during the ceremony. A summary of her speech -- including an MP3 file -- can be found in this previous story.
Back