Prof. Ken Bode: Lobbyist Ties Becoming an Issue for John McCain
May 23, 2008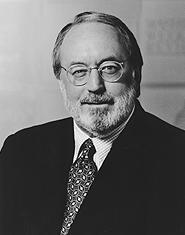 May 23, 2008, Greencastle, Ind. - "For his entire career, John McCain has styled himself as a maverick, determined to do business differently, an opponent of special interests and the lobbying culture of Washington," writes Ken Bode in today's Indianapolis Star. "Now, however, with the nomination secured, McCain has created a parallel universe," asserts Dr. Bode, Eugene S. Pulliam Distinguished Visiting Professor of Journalism at DePauw University in an op-ed headlined "Lobbyist ties hurt McCain campaign."
Bode, a former political correspondent for CNN and NBC, declares, "At the highest levels, McCain's campaign is populated by lobbyists who earn their living in even-numbered years doing campaign work, electing Republicans. Then, in odd-numbered years,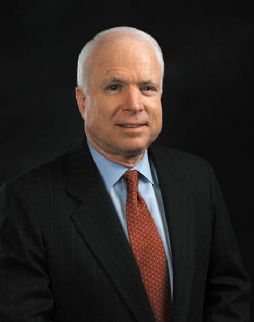 they earn their real money by selling the access and influence they have achieved to clients, ready to pay top dollar to open the right doors."
The professor continues, "With Barack Obama harvesting votes by promising to change the old ways of Washington, McCain realizes that his staff roster is a minefield of future bad publicity. The campaign has issued new rules aimed at eliminating the worst lobbying entanglements ... McCain's new rules are pretty loosey-goosey. No one paid by the campaign may continue to be a registered lobbyist or represent foreign countries. However, unpaid volunteers can continue to do so as long as they disclose their lobbying work."
Recently, McCain's chief political adviser, Charlie Black, "has become the prime target for those seeking to define the campaign as an infestation of lobbyists," notes Bode, who says Black "may be the top-ranking insider-operative in the Republican lobbying establishment." McCain is standing by Black and his campaign manager, Rick Davis, who the professor describes as "an experienced Washington insider."
Bode's column concludes, "During the primary season, McCain was never really challenged by his Republican

rivals about all the lobbyists on his campaign roster. Now it becomes an issue, as the McCain operation appears to be another example of the revolving door of Washington special interests."
Read the complete text at College News.org.
Last Friday, Ken Bode wrote of Obama's "worst nightmare" as the contest for the Democratic presidential nomination remains a two-candidate race.
Source: Indianapolis Star
Back