History Prof. James Cooper to Discuss His Work With a "Friendly Grey Computer"
January 30, 1969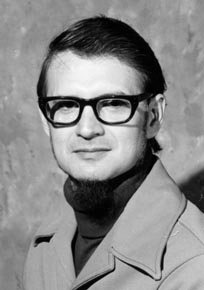 January 30, 1969, Greencastle, Ind. - How an historian and a computer developed a useful and harmonious relationship will be the theme of a lecture to be delivered at DePauw University on Tuesday, February 4. James L. Cooper will discuss "An Early American Historian and His Work with a Friendly Grey Computer" at 7 p.m. in the auditorium of Roy O. West Library. The event is free and open to the public.
Dr. Cooper received his A.B. from the College of Wooster and his M.A. and Ph.D. from the University of Wisconsin.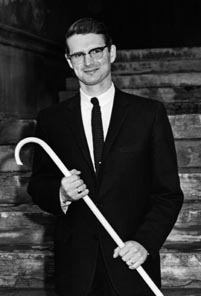 His specialty is colonial American history. The professor has spent summers on history research grants in New Hampshire, developing new research techniques that employ the computer. He received a GLCA grant in January 1967 for a project on quantification in history, as well as a faculty research grant from DePauw in late 1966.
Before joining the DePauw University history faculty in 1964, Jim Cooper taught in the public schools of Sterling, Ohio, and at Oakland University in Rochester, Michigan.
In 1967, DePauw students recognized Cooper for his contributions to campus life by electing him to membership in Gold Key honorary. Learn more in this previous story.
Back