Two DePauw Professors Featured in Story on GLCA Faculty Development Program
November 12, 1975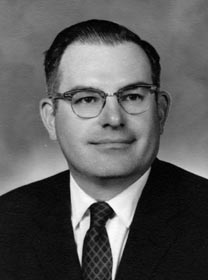 November 12, 1975, Greencastle, Ind. - Two DePauw University history professors -- John Baughman and James L. Cooper -- "were selected as fellows of the Great Lakes Colleges Association faculty development program," notes today's Indianapolis News. "Now each is pursuing his own classroom experiment that has not only brought new vigor to their teaching, but has vast promise for their students as well," writes Bill Pittman.
The newspaper reports, "DePauw has five fellows in the GLCA program that is underwritten by a $400,000 grant from Lilly Endowment. Altogether, 33 small college teachers are enrolled."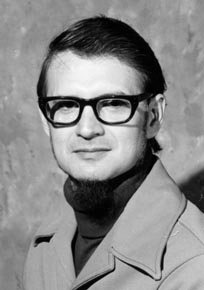 Dr. Baughman (pictured top left; Dr. Cooper is seen at right), a 1948 graduate of DePauw, tells the News: "It is not the intent to make good teachers out of bad teachers. I don't think we have any bad teachers at DePauw. But we can help make better teachers out of the good ones."
Ann Heis, formerly a professor of higher education at the University of California at Berkeley, is a member of an evaluation team assessing the success of the GLCA program. "Teaching has become a very difficult profession," she says. "Students are no longer consumers of education. They are investors in education, and they want their money's worth."
As Pittman writes, "Prof. Cooper put it another way. The point of teaching, he said, is not to see how many one can flunk, but to see how many can be taught."
Previous stories are available about John Baughman and Jim Cooper.
Back