'Mobilenet' Poised to Become Sixth Mass Medium, Says Al Ries '50
May 29, 2008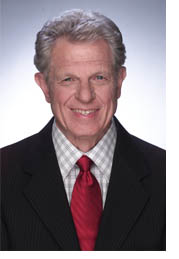 May 29, 2008, Greencastle, Ind. - According to Al Ries, renowned marketing expert and 1950 graduate of DePauw University, "We are on the verge of witnessing the birth of a new mass-communications medium. It's the second new mass medium to appear in the last two decades." In Advertising Age, Ries writes of the "Mobilenet," which he says will become the sixth mass medium following the book, the periodical, radio, television, and the Internet, and could lead to a "profound shift in media, consumer behavior and technology."
"The what? Surely you are joking, Al," the chairman of Ries & Ries writes. "The Mobilenet is just a subset of the Internet. Just another way of going online. Just another way of surfing the net without using a computer. That's why mobile devices are commonly called the 'third screen.' Third-screen thinking is going to cause you and your company to miss the boat," he cautions, asking, "Which big brands were created by moving content from one medium to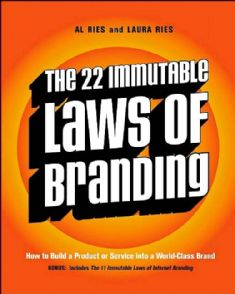 another? Very, very few."
Ries believes that taking advantage of the Mobilenet's possibilities will require a different mindset. He asserts, "A new medium calls for new brands, not for extensions of existing brands. The Internet didn't reward traditional brands like the Wall Street Journal, the New York Times, ABC, NBC, CBS, Barnes & Noble and Hallmark. It rewarded new brands created especially for the net. Dot-com brands like Amazon, eBay, Yahoo, Expedia, Netflix, MySpace, Facebook and AOL. The Mobilenet will also reward new brands created especially for the medium. Like Loopt, a service that lets people with GPS-equipped phones share their real-time locations with friends. A slimmed-down, warmed-over dot-com brand isn't going to make it on the Mobilenet."
Ries continues, "The potential Mobilenet marketplace dwarfs the Internet. Last year more than 1.15 billion mobile phones were sold worldwide, compared to only 271.2 million personal computers. In other words, more than four times as many mobile phones were bought than PCs. And, in my opinion, most consumers will find a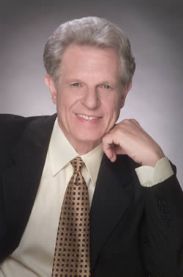 GPS-equipped MobiPhone to be a device they can't live without."
The author of eleven books such as The Origin of Brands and Positioning: The Battle for Your Mind, Ries asserts, "The global positioning system, like every technological change, creates the conditions for a product or a medium to diverge in the same way that environmental changes create the conditions for a species to diverge. First the Internet; now the Mobilenet. That's how divergence works. Furthermore, the Mobilenet promises to make the dream of mobile marketing a reality."
Read the complete essay at AdAge.com (a paid subscription is required).
Al Ries was recently ranked as "one of the most important marketing/business gurus." Learn more in this previous story.
Back