Prof. Dave Bohmer '69 to Present Papers at Two National Baseball Gatherings
June 2, 2008
June 2, 2008, Greencastle, Ind. - David Bohmer -- director of DePauw's Pulliam Center for Contemporary Media and Media Fellows Program and 1969 graduate of the University -- will present two papers about baseball history at a pair of June conferences. On Thursday, June 5, the 20th Cooperstown Symposium on Baseball and American Culture in Cooperstown, New York, will feature Dr. Bohmer and "The Pragmatic Change Agent: A Reconsideration of Ford Frick as Commissioner." Bohmer will also make a presentation at the annual convention of the Society for American Baseball Research (SABR), to be held in Cleveland, Ohio, June 26-29, "Marvin Miller and Free Agency: How Events in 1969 Led to Ballplayers' Ultimate Freedom in 1976."
A 1915 graduate of DePauw, Frick was commissioner of baseball from 1951 to 1966. "Frick is often viewed as a 'do nothing' commissioner who watched the game's popularity decline and placed an asterisk next to Roger Maris' home run record in 1961," says Bohmer. "In reality, Frick did much to change the game, including allowing teams to move to all parts of the U.S. and providing the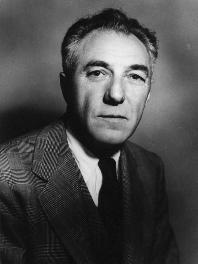 opportunity for expansion. In a number of other ways, he helped to reshape and improve the game during his tenure."
The 20th Cooperstown Symposium on Baseball and American Culture is co-sponsored by the State University of New York at Oneonta and the National Baseball Hall of Fame and Museum.
Dave Bohmer's second paper examines the legacy of Marvin Miller, the first full-time head of the Baseball Players Association from 1966 to 1984. "Under his leadership, players gained to the right to neutral binding grievance arbitration and salary arbitration," says Bohmer, who is also a part-time professor of American History at DePauw. "Through the former, players were able to gain the right to become free agents in 1976, enabling them to gain a much greater share of the overall revenues from the game. Many believe he has had one of the greatest impacts on the overall game. Less examined is how important a series of events were in 1969 that led to the ultimate success."
Bohmer's work has come out of his teaching a Winter Term class on baseball history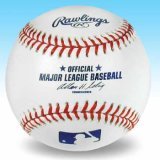 at DePauw in each of the last seven years. The course received attention from the New York Times in January 2006. Bohmer, who returned to his alma mater in 1994 to direct the media center, is putting finishing touches on a book about nine men, including Frick and Miller, who never played in the majors but have shaped the major league game we enjoy today.
Learn more at the Web sites for the 20th Cooperstown Symposium on Baseball and American Culture and SABR 38.
Bohmer has just completed his fourteenth year at DePauw.
Back