Newspaper Story on Satellite TV Quotes Prof. Jeff McCall '76
June 1, 2008
June 1, 2008, Greencastle, Ind. - "You build community, whether big or small, with information," Jeff McCall, professor of communication at DePauw University, tells Indiana's Lafayette Journal and Courier. Dr. McCall is quoted in a story that examines why Tippecanoe County satellite TV subscribers don't receive local stations as part of their programming package, unlike 95% of satellite customers across the United States who do.
"For the people who are satellite subscribers who don't get the local broadcast stations, it's one less resource for them to get information about their own neighbors," McCall, a 1976 graduate of DePauw, tells the newspaper.
David Smith writes, "Local programming started to become standard fare on satellite menus after passage of the Satellite Home Viewer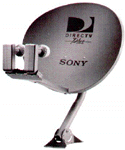 Improvement Act in 1999. The law removed copyright restrictions that had made it difficult for satellite companies to carry local channels. While the law gave satellite companies the option to offer local channels, it did not obligate them to do so. The law also protects local broadcasters by preventing satellite companies from picking and choosing which local stations it will carry. If a television signal originating in a local market is not carried, other broadcast channels cannot be offered. Another effect of the lack of local programming on satellite menus is that as consumers make the switch to satellite, they are not getting locally broadcast news."
The story adds, "McCall said consumers who feel they are not being served well by the Satellite Home Viewer Improvement Act can always petition their congressional representatives or the Federal Communication Commission. Although there's no guarantee of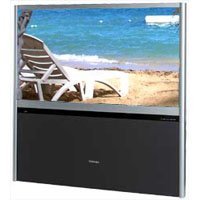 satisfaction, he said, 'The fear of regulation will move a lot of broadcasters and satellite-casters.'"
Read the complete article, "Satellite law leaves some markets in the dark," at the newspaper's Web site.
Jeffrey M. McCall is John D. Hughes Professor of Communication and Theatre and author of Viewer Discretion Advised: Taking Control of Mass Media Influences. Yesterday, his op-ed on broadcast indecency was published in the Providence Journal. McCall is a widely quoted media observer and critic, having been interviewed and quoted by more than 75 newspapers, including the Los Angeles Times, Newsday, Christian Science Monitor, and others, and he has also made a number of appearances on radio and television shows.
Source: Lafayette (Ind.) Journal and Courier
Back