Behavior of Job Seekers Gets the Attention of Vault.com CEO Erik Sorenson '77
June 5, 2008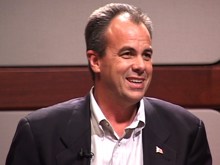 June 5, 2008, Greencastle, Ind. - "It goes with a larger cultural shift and Gen Y entering the work force," says Vault.com CEO Erik Sorenson of a new survey in which 59% of hiring managers say job seekers' behavior is deteriorating. "However, informality does not mean bad manners. Some candidates are obviously taking the new, more relaxed interview atmosphere a bit too far," says Sorenson, a member of DePauw University's Class of 1977.
In an Indianapolis Star article detailing the survey's findings, Dana Knight writes, "At this critical time when workers should be on their absolute best grandma-approved behavior, they are letting it slip big time. How? Forty-three percent of hiring managers in the survey say they have listened to a job seeker curse during the interview. Twenty-six percent say they sat in shock as a candidate picked up a cell call during the meeting -- and talked. Nineteen percent had to conduct the interview with annoying kids accompanying the job candidate. Other behaviors: taking lunch and eating it during the interview, picking noses and showing up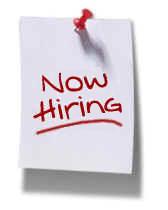 drunk."
Sorenson, formerly the president of the MSNBC network and former executive producer of the CBS Evening News, asks: "The use of profanity by candidates during interviews? Where do these people think they are? In their living rooms? At a sporting event?"
Read the complete article at the Web site of the Louisville Courier-Journal.
Erik Sorenson recently commented on another Vault survey, which examined the job market for new college graduates. Details can be found in this previous story.
Back