Barbara Kingsolver '77 is Nautilus Book Award Gold Winner
June 6, 2008
June 6, 2008, Greencastle, Ind. - Animal, Vegetable, Miracle: A Year of Food Life, authored by 1977 DePauw University graduate Barbara Kingsolver, is a gold 2008 Nautilus Book Award winner. The book took the top award in the "food/cooking/nutrition" category. Kingsolver collaborated on the best-seller with her husband, Steven L. Hopp, and their daughter, Camille Kingsolver.
The Nautilus Book Awards, conceived to recognize and reward world-changing books, distinguishes 24 categories of writing in both adult and children's titles. The program also celebrates independent presses and self-published titles with a special award for the best title from a Small Press.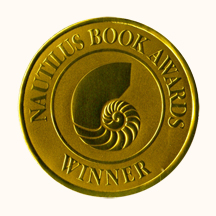 View the list of gold winners by clicking here.
Animal, Vegetable, Miracle received widespread praise and Barbara Kingsolver was selected Bon Appetit magazine's "Food Writer of the Year" for 2007.
A biology major at DePauw, Kingsolver had her first novel, The Bean Trees, published by HarperCollins in 1988. Her other books include Animal Dreams; Pigs in Heaven; The Poisonwood Bible; Small Wonder; and Last Stand: America's Virgin Lands. She received the National Humanities Medal in 2000.
Kingsolver delivered the commencement address at Duke University on May 11, offering graduates advice on "How to be Hopeful." She is also a nominee for a 2008 James Beard Foundation Award.
Back