Mark Lancaster '85 Joins Depository Trust & Clearing Corporation as VP
June 10, 2008
June 10, 2008, Greencastle, Ind. - Mark T. Lancaster, a 1985 graduate of DePauw University, has joined the Depository Trust & Clearing Corporation (DTCC) as a vice president, product management, with responsibility for a new global suite of services supporting Alternative Investment Products (AIP). A 20-year veteran in the financial services industry, Lancaster comes from Fortis Bank in New York where he was a director of new business development.
"We are delighted that Mark has become a member of our team," says Ann Bergin, managing director and general manager of wealth management services at DTCC. "He brings a wealth of experience that will help us drive the business and expand risk-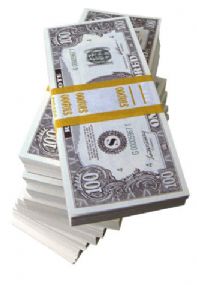 and cost-control efficiencies to the growing number of firms in the alternative investment space."
In the newly-created position at DTCC, Lancaster will be in charge of promoting AIP in the industry, building recognition and a strong client base. He will also be responsible for growing the business, expanding the user base and the service functionality. AIP, which received regulatory approval from the U.S. Securities and Exchange Commission in early May, will link broker/dealers, fund managers, administrators and custodians, and provide settlement of subscriptions and redemptions for alternative investment vehicles and a seamless, automated exchange of standardized, trade-related account information.
Before joining Fortis Bank in 2006, Lancaster worked in London for both Bank of New York and UBS. After earning a bachelor's degree in economics from DePauw, Lancaster received his M.B.A. in finance from Indiana University.
Learn more by clicking here.
Back