Art Kimball '55 Receives First 'Broadcast Pioneer Award'
June 11, 2008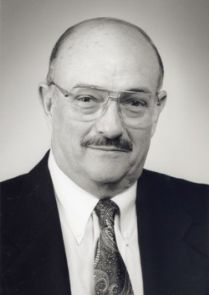 June 11, 2008, Greencastle, Ind. - "The booming baritone voice is his calling card. Hear it, and you know Art Kimball is in the room, or in the ballpark, or in the city limits," begins a story in Illinois' Bloomington Pantagraph. The newspaper features Kimball, a veteran broadcaster and 1955 graduate of DePauw University, who is being honored with the Illinois Broadcasters Association's "Broadcast Pioneer Award."
Randy Kindred writes, "Kimball was blessed with the pipes of a finely tuned church organ, capable of sound so pure and familiar and grand, it was easy to forget you were listening to a game."
For 56 years, going back to his days on the air at DePauw student radio station WGRE, Kimball has been a broadcaster, serving as a "television sports director, TV play-by-play man and a radio station owner/operator," notes the Pantagraph. "Kimball tried learning Spanish at DePauw University," reports the paper. "Intent on becoming a big-league catcher, he was told just prior to his freshman season he would be ineligible that spring. He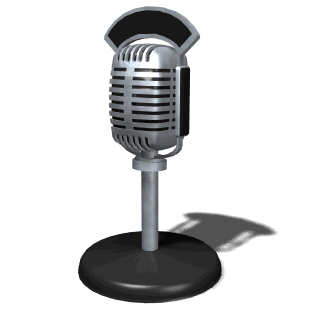 had flunked a Spanish class and, with baseball not an option, went to DePauw's student radio station and landed his first broadcasting job. 'If I'd been a really good Spanish student, no telling what would have happened,' Kimball said."
Kimball and former Chicago TV news anchor Joel Daly will be the first recipients of the new award.
"I'm really flattered," says Kimball. "The thing I like about it is it covers a multitude of sins, you might say. It is all encompassing. It's not saying you were the best at this or the best at that. It just says at least you would try it. You'd stick your nose in there and try it. Lo and behold, you get your nose in there and you like it."
Greg Halbleib, a former broadcasting colleague of Kimball's, states, "Art knows what sports mean to a community. Sports are such a community thing, even on the university level. Art gets that. We may not like going to movies or to plays for drama, but we can experience real life drama on the court or on the football field. Art is the perfect narrator for that real life drama."

Access the feature at the newspaper's Web site.
The work of Art Kimball can be heard at the conclusion of the 1985 Monon Memory; he provided the play-by-play for the national telecast of the Monon Bell Classic:

[Download Video: "1985 Monon Memory" - 4148kb].
Back