Meg Kissinger '79 and Award-Winning Investigative Team Featured in American Journalism Review
June 12, 2008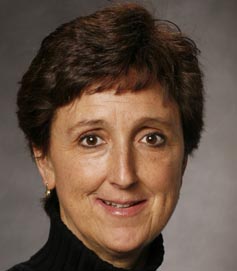 June 12, 2008, Greencastle, Ind. - "It's just such a lift for all of us," Meg Kissinger, investigative health reporter for the Milwaukee Journal Sentinel, which recently won a Pulitzer Prize for local investigative reporting. A 25-year member of the newspaper's staff and 1979 graduate of DePauw University, Kissinger says, "We've always emphasized local news and made a big deal out of that, and it just seems like that's paying off, the fruits of that are being realized."
Kissinger is quoted in an American Journalism Review story which examines the Journal Sentinel's "commitment to investigative projects, embodied by its 10-person watchdog team -- one of the biggest of its kind in the country -- launched in February 2007 ... The Pulitzer... has brought [reporter Dave] Umhoefer and his colleagues a sense of validation at a time when investigative teams like theirs are being looked at by many as unaffordable luxuries," writes Kevin Rector.
Read more at AJR.org.
Meg Kissinger, who served as editor of The DePauw as an undergraduate, is one of three members of the Journal Sentinel staff to win a 2007 Sigma Delta Chi Award from the Society of Professional Journalists (SPJ). Kissinger and her colleagues were honored in the category, Non-Deadline Reporting (circulation of 100,000 or greater), for "Chemical Fallout." The two-part series, which which exposed the dangers of common household chemicals, was published in November and December.
Learn more in this previous article.
Back