McCain and Obama "Guilty of the Same Thing," Asserts Prof. Ken Bode
June 13, 2008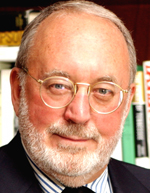 June 13, 2008, Greencastle, Ind. - "Last week, Tony Rezko, the ex-Obama friend and fundraiser, was convicted of 16 counts of fraud, money laundering and bribery," writes Ken Bode in this morning's Indianapolis Star. "Minutes after the jury rendered its verdict, the Republican National Committee was e-mailing the press linking the two over a 20-year period. No question about it, they were linked."
The op-ed by Bode, Eugene S. Pulliam Distinguished Visiting Professor of Journalism at DePauw University, continues, "if the Republicans want to continue to exploit this issue, they should remind themselves that Obama is not the only politician whose wealthy friends got him into trouble. If the people with the communications department at the RNC doesn't recall the Keating Five scandal, they need a history lesson."
The professor, a former television network political correspondent, reminds his readers that "Charles Keating was a savings-and-loan kingpin from Phoenix who befriended John McCain during his earliest days in politics." Keating raised funds for McCain's first U.S. Senate campaign. "Then, in 1987, just a few months after McCain was elected, his pal Charles Keating came knocking at the door," Dr. Bode recalls. "Keating's Lincoln Savings and Loan Association was in trouble, facing a probable criminal referral from the Federal Home Loan Bank Board to the Justice Department. Keating requested -- actually demanded -- that McCain join four other senators (all Democrats) to pressure banking regulators to ease up on Lincoln. Unwisely, Sen. McCain attended two meetings on Keating's behalf. When Lincoln finally tanked, it cost taxpayers $3.4 billion along with the life savings of many of McCain's elderly Arizona constituents."
While Keating faced dozens of criminal charges, McCain was brought before the Senate Ethics Committee. Bode notes, "The Keating Five scandal became national shorthand for the kind of political influence money can buy ... McCain said of the eight weeks of televised Senate Ethics Committee Hearings: 'This is the worst thing, the absolute worst thing that ever happened to me.' Reminded of his years of captivity and torture during the Vietnam War, McCain said, 'No, this is worse' ... The Ethics Committee censured Sen. Alan Cranston of California, but McCain received only a slap on the wrist for 'questionable conduct.'"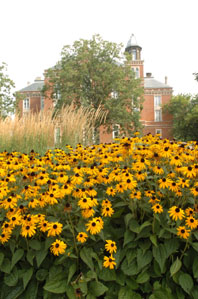 Bode's column concludes, "John McCain and Barack Obama are guilty of the same thing: carelessly choosing their friends. For both, the lesson surely has been learned. It would have been all right with me to get through this entire campaign without mentioning the Keating Five. It certainly would be all right with John McCain. But the parallels between Keating and Rezko are so striking that someone at the RNC should have noticed and realized that Obama's sins were of a lower order than those of the Republican nominee for president. Obama never attempted to use his office to aid Rezko."
Read the essay, "So the GOP wants to talk about shady friends?," in its entirety at College News.org.
Last Friday, Ken Bode analyzed the possibility of Hillary Rodham Clinton as Sen. Obama's running mate. Details can be found in this previous story.
Source: Indianapolis Star
Back